Meet the Team – Victoria Lynch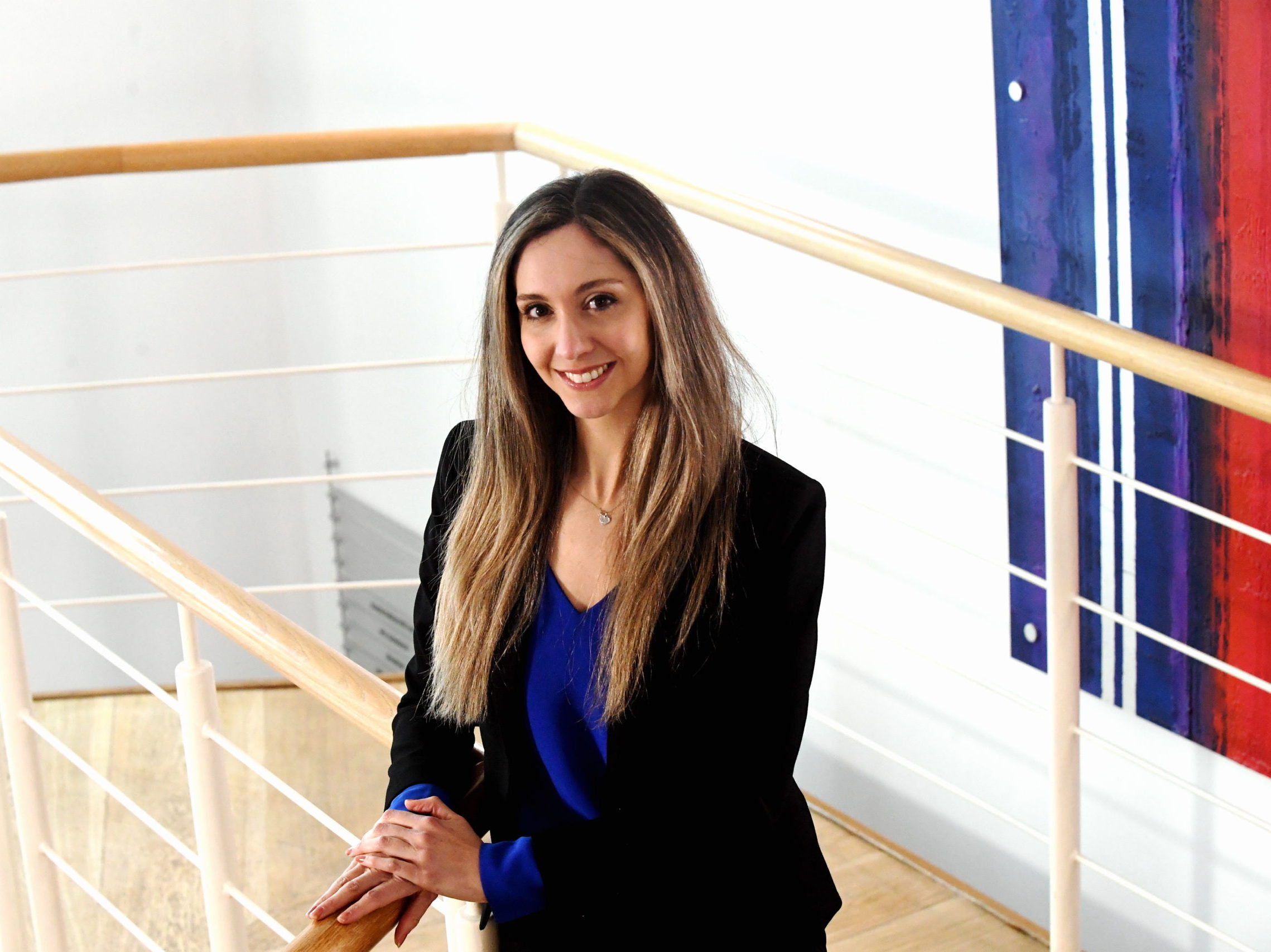 Job title – Centre Manager at Business Innovation Centre, Binley.
How long have you been at UWSP?
I have actually just joined the Science Park – I started on March 1 in my new role as centre manager at the Business Innovation Centre.
I have enjoyed meeting the wide range of tenants we have here, and outgoing centre manager Penny Robb, centre administrator Caroline Lloyd and receptionist Alison Westwood have been absolutely brilliant in helping me settle in.
---
What did you do prior to starting your current role?
I worked for Aldi for seven-and-a-half years as an Area Manager after starting on its graduate scheme straight after finishing my degree at the University of Southampton.
I started as the area manager for Northampton, before I worked on more projects at Aldi's head office in Atherstone which took me into my role in property there.
I had a secondment as a property manager for Aldi across the Midlands, which involved all sorts of things like putting in extra tills into supermarkets, installing new chillers, upgrading the back offices, and sometimes very specific projects depending on the store.
For example, Aldi's Edgbaston store in Birmingham is right next to the cricket ground, so we installed a sign with #HOWZAT on it to resonate with cricket fans there.
We also trialled new products like different types of tills and headsets to see how they performed.
One of the things I did which really prepared me well for my role at the Science Park was when I became client relationship manager at Aldi for a lot of our contractors, such as security and maintenance firms.
It was big test for me, as a few months after I started the 'Beast from the East' hit the country, so it was a real challenge to ensure every store was working as it should during those horrendous conditions and keeping the contractors happy.
After around seven years with Aldi and having my son, I wanted to look for a different role with a slightly better work-life balance.
I saw the vacancy at the Science Park which looked perfect for me. Not long after being interviewed, I was offered the job and gladly accepted it.
---
Sum up your day-to-day responsibilities
I am primarily responsible for ensuring the Business Innovation Centre's tenants have the best business support and environments for them to grow and thrive.
This is obviously quite a broad description, and it means that every day is different at the centre.
Now I've settled into my role after a month or so here, I am in regular contact with the 20-plus tenants currently based here and helping them with any queries.
My previous experience with contractors at Aldi also means I have been well-placed to liaise with contractors coming to sort any issues that arise here. Touch wood, we haven't had a 'Beast from the East' equivalent yet!
Penny's handover has been excellent, and she has gradually eased me into the role and given me plenty of useful advice on what works well and what doesn't. She's worked here for 23 years so it's fair to say she knows what she's talking about!
I'm looking forward to using my experiences from Aldi to help all the tenants based at the Business Innovation Centre achieve their potential.
---
What do you enjoy most about working at the Science Park?
In the short time I've been here, it's clear there's a great team environment at the Business Innovation Centre and the Science Park in general.
The team have been incredibly supportive to me as I started in my new role, and the tenants have all been friendly and welcoming.
I wanted to work somewhere associated with a university after leaving Aldi as I was keen to try something new and be in an innovative environment.
Happily, the Science Park ticks all of those boxes. It's fantastic to be helping our brilliant tenants – who are full of cutting-edge ideas – get the business support they need to grow and thrive.
I'm really looking forward to working further with our tenants as I continue in my role here and seeing them flourish.
---
Where do you live?
I currently live in Solihull with my partner Ross and my two-year-old son.
---
What do you do away from work to relax?
Outside of work I enjoy going to the gym to keep fit, and catching up with my friends as much as I can.
I'm also interested in genealogy – I've found researching my own family tree to be really fascinating and it's something I want to dig into as much as I can!