Silver surfers lead to new business idea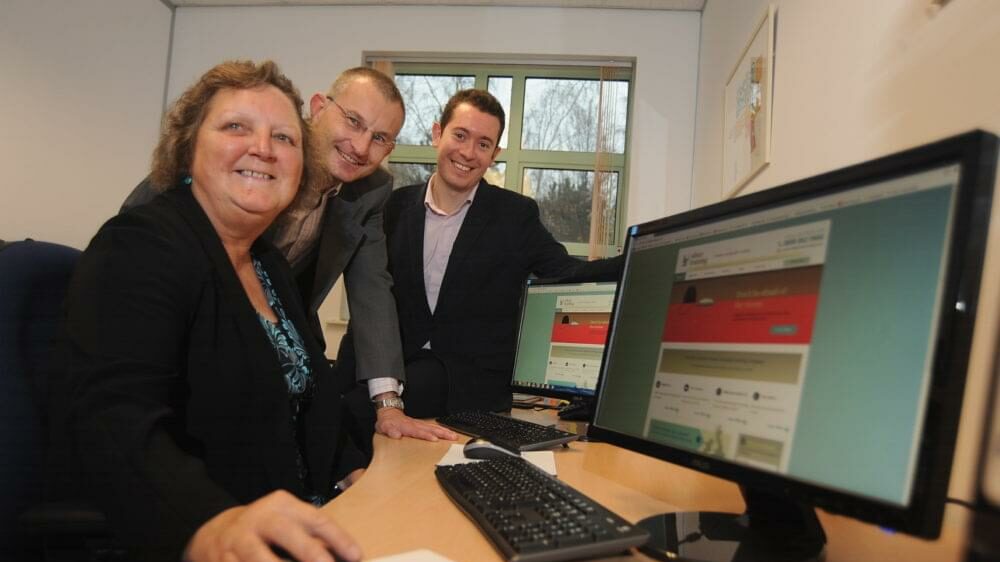 A generation of silver surfers has led to the creation of a new UK-wide business based in Warwick. Silver Training is the brainchild of Matthew Adam who set-up the company in the spare bedroom of his previous home in Hornton near Stratford.
Now employing 31 trainers and running the home computer training company for the over-50s with sales and marketing director Barry Pletts, Matthew has moved Silver Training into offices at the University of Warwick Science Park's Innovation Centre on Gallows Hill, Warwick.
Leamington-based Matthew said the company runs one-to-one training sessions in the homes of their clients throughout the UK by using local trainers as well as holding courses for larger groups.
"The statistics show there are about six million over-50s in the UK who are not online or don't have the skills to make the most of the internet," said Matthew, managing director of Silver Training.
"I spotted a gap in the market for providing training for those aged 50 and above because no one else seemed to be providing home training as an option.
"I thought it would be a great idea to have a network of trainers for one-to-one training and we now have tutors stretching from Bournemouth to Banbury.
"The business runs on repeat bookings because most people require on average eight lessons and our eldest client is 96 in Exmouth.
"We have a mix of elderly people who have a computer but don't use it properly and want to be able to do online shopping, research information and keep in touch with their family and friends around the world.
"We also help people who have never turned a computer on before and want to learn from the beginning about how to use the mouse and keyboard.
"Our expansion means we needed an office and the Warwick Innovation Centre is perfect for our requirements.
"We want to add 30 more tutors every year as well as one or two full-time staff in the office because we have proved that it is never too late to learn computer skills."
Karen Aston, centre manager at the Warwick Innovation Centre, said Silver Training had been able to make the most of its Ignite programme.
She said: "Ignite is ideal for start-up or fledgling companies to tap into the advice and practical help that we can provide at the science park to help innovative businesses grow faster.
"Silver Training certainly ticked all our boxes because they provide professional computer tuition which allows the over-50s to learn in their own home at their own pace without any pressure.
"A little knowledge can make a huge difference to the confidence of people using a computer and Matthew's business looks set to flourish even further in the coming months and years."