New manager appointed at Solihull innovation centre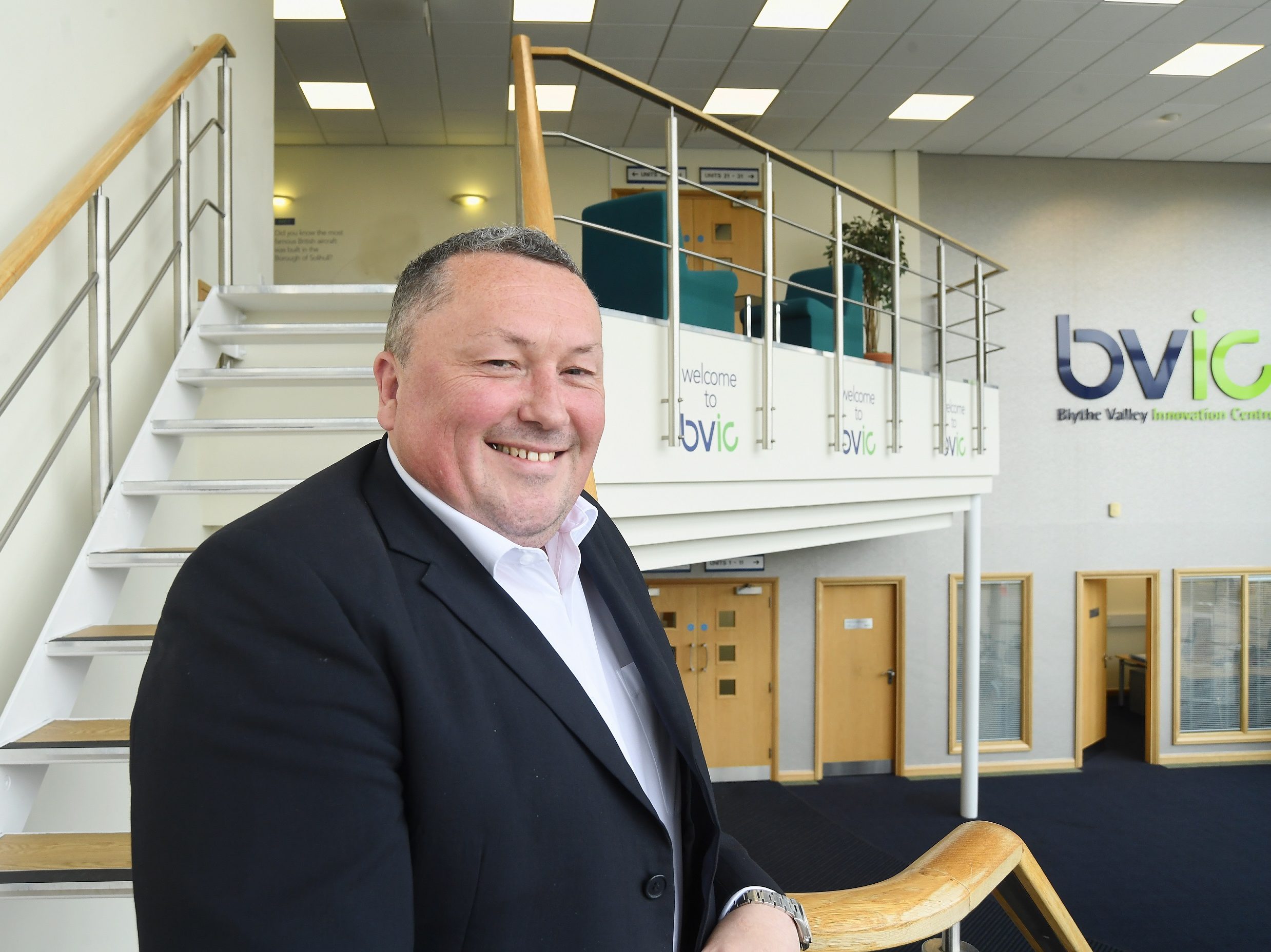 The new manager of an innovation centre in Solihull is perfectly placed to offer advice to its wide range of businesses.
Andy Stewart has been appointed centre manager at the Blythe Valley Innovation Centre on Central Boulevard following a similar role at Basepoint in Evesham and UBCUK in Henley-in-Arden.
Previously, he owned Business Telecom Solutions Ltd and Cygnet Telecom Ltd in Tanworth-in-Arden which he sold in 2013 after initially joining as an employee.
He said his previous experience would make a major difference to his new post at the Blythe Valley Innovation Centre which is operated by the University of Warwick Science Park.
"Having a small business background, I thought I would move into an environment where I could help small businesses because I think my skills are transferrable," Andy said.
"I have established a career in property management over the last few years and also have the benefit of having run a small business so I know exactly what their needs are and what support they require.
"The Innovation Centre has a great range of flexible serviced offices and support services to help with their growth which can be essential especially in the early months and years to stay ahead of competitors.
"I'm looking forward to meeting all the tenants at Blythe Valley and raising the Innovation Centre's profile in the area."
Andy, who lives with his wife, Helen, and children, Molly (14) and Freddie (11) in Pershore has also played for Wolverhampton Rugby Club and Pershore Rugby Club in the front row.
He added: "I was attracted to this job because of the high quality of the services and business support which is available because it is important small businesses have that support mechanism in place.
"The fact that we have an established network with the University of Warwick Science Park and the facilities it can offer is a genuine benefit to the tenants here at Blythe Valley Innovation Centre because this is a prestigious building."