Leading employee-owned agency moves into new offices on technology park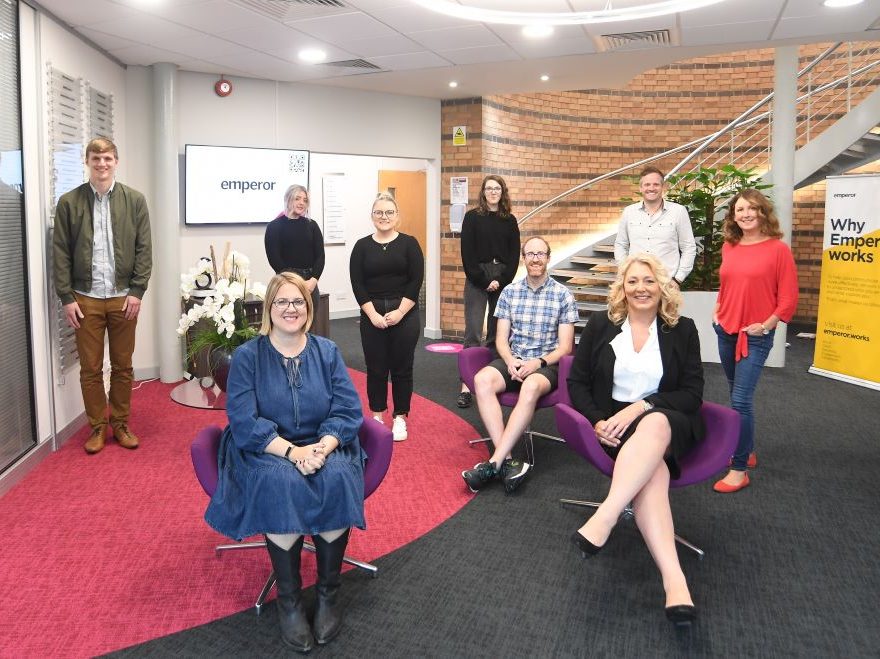 One of the UK's leading employee-owned creative agencies has moved into new offices at the Innovation Centre on Warwick Technology Park.
Emperor – which this year celebrates its 25th anniversary and specialises in strategic communications, working with a wide range of clients including Greggs and Lloyds Banking Group – has moved into new facilities at the Innovation Centre which is part of University of Warwick's Science Park.
The offices will be used as a creative hub, alongside its other bases in London, Edinburgh, Manchester and Dubai.
The move comes as Emperor looks to offer staff a more flexible approach to working, with home working having proven popular among many at the firm during the Covid-19 pandemic.
Following a restructure of the business, the firm has closed offices in Birmingham and Bicester to move into the Warwick hub.
Steve Kemp, Chief Executive at Emperor, said: "There has been a lot of discussion about how people are going to work in the future and we want to offer staff more flexibility.
"Staff will be able to come into the office if they need to, and we will also be giving people the opportunity to work from home if they wish.
"The Innovation Centre in Warwick is ideally located, being situated in the middle of Birmingham and Bicester, and it will also present opportunities to work more closely with the University of Warwick."
The move will allow Emperor to work more closely with University of Warwick on internships and research programmes.
Founded in 1996, Emperor now employs around 240 people and has a wide range of clients including bakery giant Greggs, Hotel Chocolat, Lloyds Banking Group and BP.
It specialises in stakeholder engagement and reporting, brand, employee experience and sustainability across print and digital channels, and is the country's largest producer of company annual reporting.
Last year, Emperor announced that it had become an employee-owned business, with 70 per cent of the business sold to an employee trust.
Mr Kemp said the decision has been well-received at the firm and "vastly improved" employee engagement.
"Emperor is an ambitious business with a clear strategy around growing in the right way, being a responsible business, committed to operational excellence and developing talent at all levels," he added.
"We feel that becoming employee-owned will help deliver on the strategy, and we are also incredibly excited about moving to the new hub at the Warwick Innovation Centre.
"We see it as a new-style office for our people, a place we can proudly bring our clients, geographically well-positioned to prosper for new business, not to mention the opportunities it will bring to forge closer links with the university."
Jane Talbot, Warwick Innovation Centre manager, said: "Emperor is a very well-respected firm with ambitious plans for the future.
"We are delighted they have chosen to move to our first-class facilities at the University of Warwick Science Park's Innovation Centre, and we are looking forward to helping them grow even further."