Future Fund – open for applications from 20th May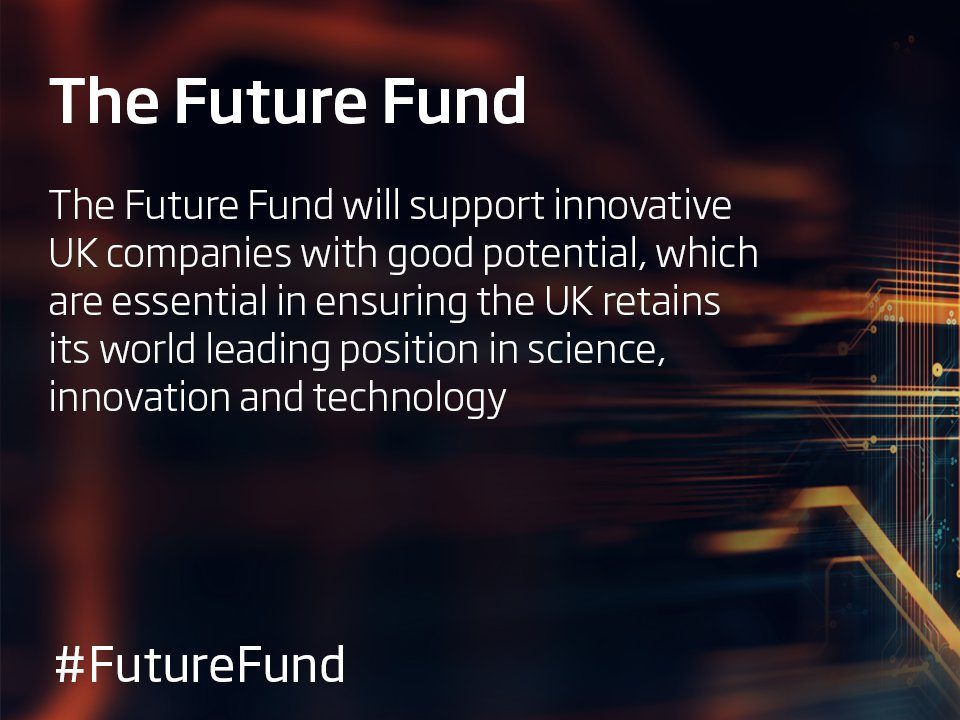 Announced by the Chancellor on 20 April, the Future Fund issues convertible loans to innovative UK companies with good potential, that typically rely on equity investment and are currently affected by Covid-19. The scheme, will help these companies through the current period of economic disruption and the recovery, so they are able to continue their growth trajectory and reach their full economic potential. The scheme is designed by government and delivered by the British Business Bank.
The Government has made £250 million available for the Future Fund, and will keep this amount under review. The scheme is open for applications until the end of September 2020.
For further information on this scheme, visit: https://www.british-business-bank.co.uk/ourpartners/coronavirus-business-interruption-loan-schemes/future-fund/