DIGI-RAIL – Support for Coventry and Warwickshire SMEs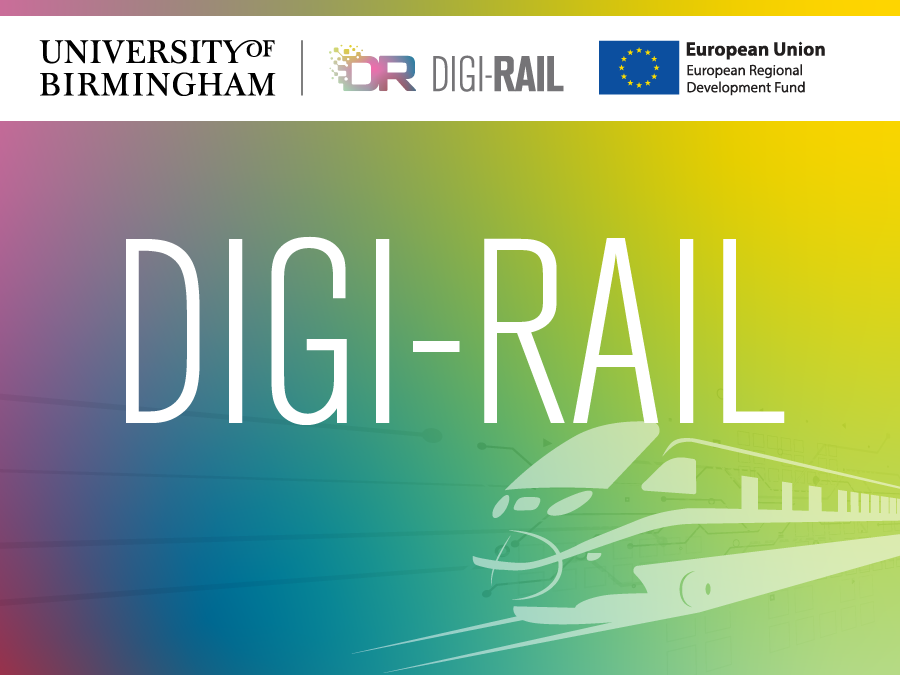 DIGI-RAIL is an SME-focussed project, part-funded by the European Regional Development Fund (ERDF) and the University of Birmingham and sitting within the Birmingham Centre for Railway Research and Education (BCRRE).
The project provides support to eligible SMEs looking to enter or grow their business in the rail industry, with a focus on the Digital Railway. DIGI-RAIL currently supports businesses based in two locations: the West Midlands and the Sheffield City region.
For more information on this project, please visit: https://www.birmingham.ac.uk/partners/sme-support/business-support-programmes/digi-rail/index.aspx