COP26 – How Bowen Brothers is helping firms go green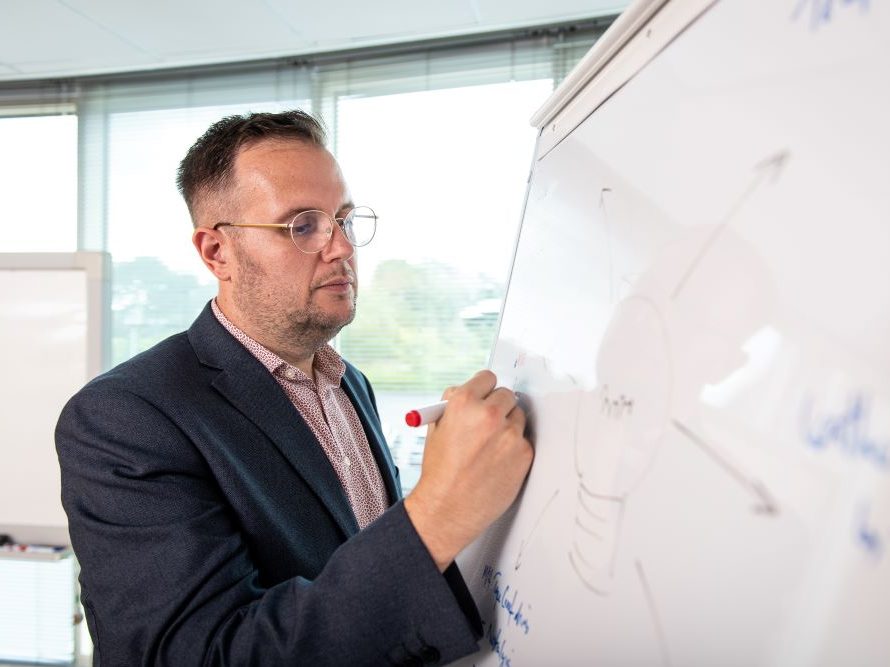 With international climate conference COP26 underway, more companies than ever will be looking to improve their carbon footprint or create green products that are less harmful to the environment.
Andy Bowen, founder of The Bowen Brothers Ltd, explains how his company, based at the University of Warwick Science Park, is best placed to help others go green in the wake of new government commitments to Net Zero.
---
"With the government's recent announcement on creating a Net Zero economy and COP26 taking place, many companies will now be realising they need to do a lot more to improve their impact on the environment.
"At the Bowen Brothers, we help companies design innovative, eco-friendly products that can make a difference to the planet. We've helped create products in a huge variety of sectors – from aerospace engineering to products you'd have in your kitchen.
"More recently, we have started to visit clients and formally assess their business practices to see if there are any aspects of their operations that could be made greener.
"For example, there may well be issues with a company's waste management that could be improved, or there may be a greener way of packaging a product that may have gone unnoticed.
"It may also be appropriate for some companies to 'onshore' their business – that is, bringing manufacturing supply chains to the UK to reduce the carbon footprint associated with importing. For some, this is still not worth the extra cost, but for others, it can dramatically reduce emissions while having little effects on costs.
"While demand for our product design service has remained strong and is increasing, it is the demand for our 'green auditing' that is really seeing a big boost.
"Plenty of companies are not sitting around waiting for the government to impose green legislation on them – many want to get ahead of the curve and are already looking at ways they can improve.
"But for smaller firms, that takes time and money. That's where we come in.
"We can use our knowledge of green engineering, project management and business practices to recommend improvements to our clients, who are then able to make the necessary changes and go greener, often saving money in the process.
"And through the increased commitment to green ideals from the government and COP26 bringing climate change to the forefront of political and business agendas, we are expecting this demand to increase even further.
"While this would clearly be great news for us as a business, it would also be great for me on a personal level.
"I started The Bowen Brothers because I wanted to make little changes at home that could help me go greener, which then led to me wanting to help businesses do the same.
"Fighting climate change, even a few years ago, was considered a little bit niche or overly moralistic for businesses to engage with consistently, but things are changing.
"Thanks to support from the University of Warwick Science Park, we have been able to expand and grow our contacts rapidly, which has put us in a strong position to help meet this demand.
"While it's been a long time coming, I'm glad the government is making the push towards Net Zero, and I'm hopeful further commitments are reached at COP26.
"But no matter what the politicians decide at COP26, The Bowen Brothers will continue to bring eco-friendly products to life and help our clients reduce their impact on the environment. The easier we can make this process for our customers, the healthier the planet will become."
For more information on The Bowen Brothers Ltd, visit www.bobros.co.uk