Meet the Team – Ian McFarlane-Toms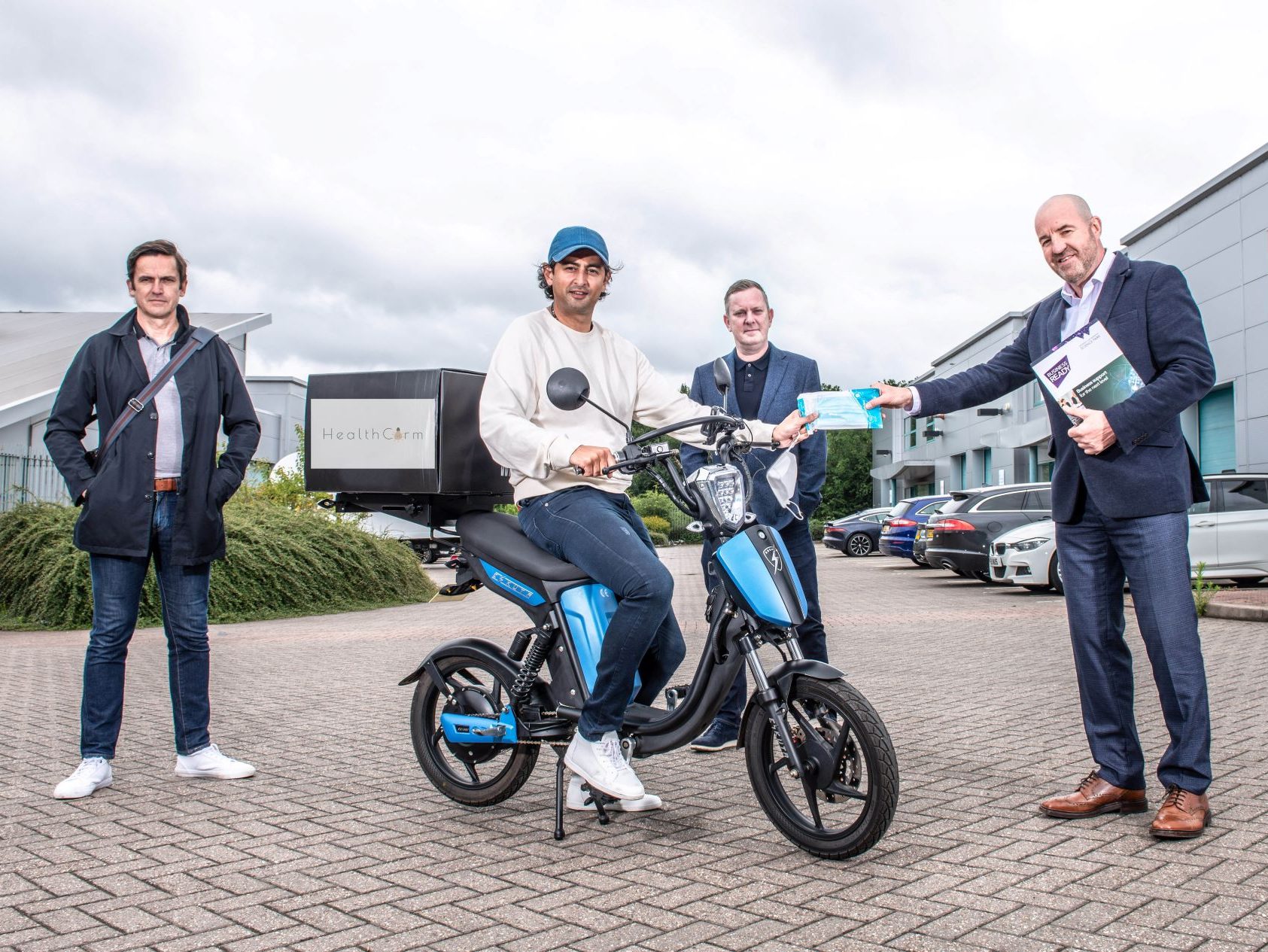 Ian McFarlane-Toms
Job title: Business Ready Programme Manager
---
How long have you been at UWSP?
I have been here now since September 2017. I originally joined as a business advisor and when my predecessor moved on, I took the role and that was back in March 2019.
---
What did you do prior to joining UWSP?
I have quite an eclectic professional background. My degree was in Biochemistry and Physiology and I worked in pharmaceuticals and then med-tech and bio-tech, primarily in sales and marketing roles for 20 or so years.
I am lucky enough to have worked overseas and lived in Singapore, Ireland, Belgium and Switzerland. My final role before I became an independent consultant was in Basel, Switzerland, originally as European head of sales and marketing for a US veterinary pharmaceutical business.
I did that for three years and, for one reason and another, they ended up shedding their CFO. I had been voicing concerns that the company was not making money, so they said: 'you have complained, you can do it,' so I ended up heading up finance and operations!
I got it to break even in year one, and did that role for a further three years before moving back to this country.
Two of my children were born there, and my eldest had developed such a local accent that locals could tell which valley she was from!  It got to a point where my daughter would know a word in Swiss-German, but not in English.
It's time to revaluate life's priorities when you can't understand the language your own children are speaking, so that was the motivator to move back to the UK in 2005 and start up in consultancy.
I worked with Accenture for five years on a major global change management project. During the time of the project, the client revenues increased from £42 billion to £72 billion and it was really successful. I got to work on innovation strategy and design programmes with their teams in the US, Asia and EU.
Then, for my sins, because I had been in that finance role, I decided to do accountancy exams for fun, as you do! I never became a chartered accountant but I am a CIMA qualified Management Accountant, and then used that in my consultancy work before moving up to Warwick.
Initially I came here on a three-days-a-week contract, but that then became full-time when I took on the programme lead role.
---
Sum up your day-to-day responsibilities:
Business Ready is an ERDF-funded programme, supporting SME businesses across Coventry and Warwickshire, and is part of Warwickshire County Council's Start-Grow-Scale programme. In fact, it is the biggest component of that programme.
Basically, my responsibility is to ensure that we hit our targets in terms of the number of companies we support, and that we do that within budget, but I also get the opportunity to work with an incredibly diverse portfolio of client companies.
I am lucky that I have recruited a high-performing team of people with really good skills and fantastic experience which they can bring to bear on the programme.
We focus on our support on four main areas. Firstly, Access to Finance, which means grants, equity and debt, then Access to Skills and Knowledge, which means subject matter experts that we fund to provide one-to-one support for the client SMEs
That is supplemented by Access to Markets and Access to Incubation Space, which could be anything from our subsidised one or two person offices, through to scale up space in some of our other buildings.
Business Ready has been really rewarding and successful – this is the second iteration of a three-year programme and we are waiting on confirmation on an 18-month extension which would take us through to June 2023.
We work closely with other SME support organisations and providers across the Coventry and Warwickshire region to create jobs and stimulate the local economy.
---
Which companies are some of Business Ready's biggest success stories?
We have had many success stories, and seeing the companies we deal with, grow and flourish and improve our local economy really is the most rewarding part of the job.
There are two or three which really come to mind. Skyfarer – a drone delivery business is a current one of which big things are expected. It is really interesting how it has evolved from drones into healthcare delivery and really trying to support that sector by delivering supplies between hospitals in the West Midlands.
The business has evolved to fill a gap in the market and they are part of a consortium looking to develop the supply of materials to different parts of the world.
When we think of drones, we tend to envisage small helicopter type machines and someone controlling them with a joystick, but the biggest payload for some of them us up to 1.5 tonnes, and are effectively unmanned aircraft.
They are enterprising guys and are really good to deal with.
Another is Petshop.co.uk, which is the trading name for Pet Shop Bowl. I know colleagues have mentioned them before, and we have profiled them on our website, but the company is a great example of how the Science Park can support a business throughout the different stages of its growth.
They started in our Ignite incubation space, and have moved through to becoming a multi-million-pound business employing 100 people. It has been really interesting journey.
Covid, for all its downsides, has accelerated their growth as people have been based at home and more and more have become pet owners. They have grown to meet that demand are now a major player in their sector.
Lyra Electronics are another very interesting company. Founded in 2011 they have grown through our incubation services before moving to the University of Warwick's Wellesbourne campus. They are focussed on developing power electronic solutions and in last two years we have helped them on various grants to raise a total of about £9.7 million for their project applications.
They are very much focussed on innovation which why they have been successful in the grant bids and they are keenly supporting the global transition to electricity as a fundamental source of local energy for transportation, mobility and industry.
We have some really enterprising companies in our area and with the aid of a very well-integrated business support network, they will go on to ever greater things.
---
Where do you live?
Prior to moving here, I had been in Cambridgeshire – but, in reality, I have been of no fixed abode. I sat down and worked it out not long ago, I have lived in 27 different places. Currently, Leamington is home.
---
What do you do away from work to relax?
Rugby really is my sporting passion. I played to Division 2 standard. I played for Shelford in Cambridge, and played in Surrey and was fortunate to be on the same team as Simon Shaw for a couple of years, who went on to play many times for Wasps and England, and appear for the British Lions. I was mostly an outside centre.
Actually, I was a frustrated back rower, I could tackle and had the speed, but was never fat enough to be a forward.  Sorry, I should say heavy enough to be a forward.
I do play golf, and got down to a 10 handicap, but not as much as I used to and my main exercise now is boxercise.  Hitting pads is the closest thing to rugby when we used to hit other people! I am not, however, going to tell you who I see when I'm hitting, the punch bag!
It is the closest I get to that physical rush you get from rugby when the adrenalin is flowing through your veins. I wish I had come to it earlier in life.  I quite fancy the idea of a white-collar fight!