Smart idea ready for the USA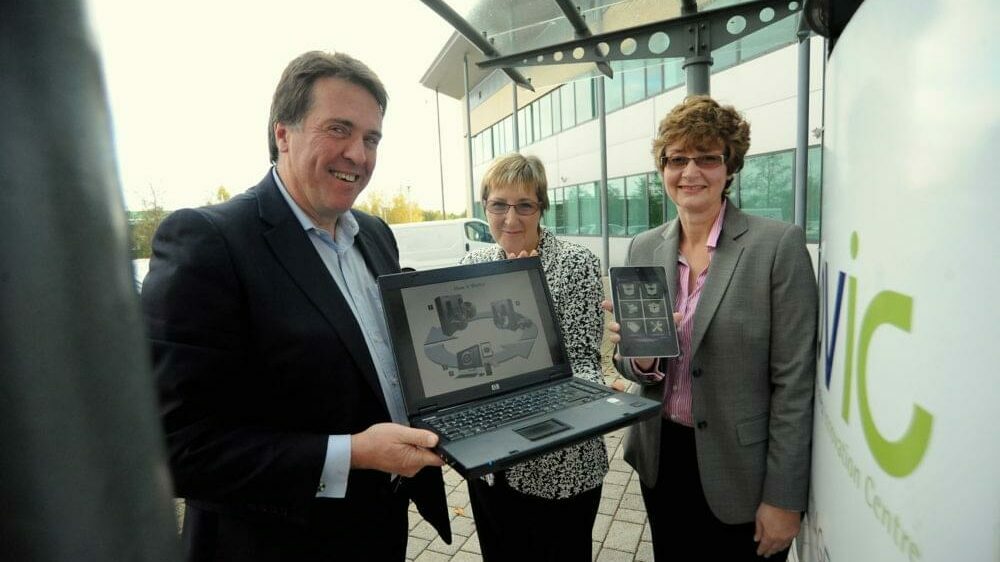 A Midlands firm has its sights set on breaking into the US market after enjoying strong success with its innovative weight controlled inventory management system.
Inventor-e developed SmartSource, an inventory management system which uses weight sensor technology to provide remote inventory information in real time, and has moved to a new base following a period of strong growth.
The company has opened headquarters at the University of Warwick Science Park's Blythe Valley Innovation Centre near Solihull and has also recently celebrated winning a £600,000 contract with leading engineering support services firm Babcock International.
SmartSource enables businesses to keep precise records of the quantity and use of fast moving products – dramatically cutting costs, waste and time.
The company's client roster includes a host of blue-chip businesses, aerospace organisations and global soft drinks giants Coca Cola and PepsiCo.
Managing director Dean Henry launched the company in 2001 and brought SmartSource to market five years ago.
Henry said business has grown steadily in recent years with turnover at around £500,000 in each of the last two years, which is set to rise to close to £1.2 million in 2014.
"SmartSource allows users to track a multitude of products at point-of-use and uses cloud software to quickly restock, dramatically cut the waste of walk around time and also reduces waste and pilfering," he said.
"It's a system which is perfect for organisations which have lots of people on sites and cannot afford to run low on stock and not know who is taking items, which can be from anything from medical supplies to rubber gloves and industrial boots.
"When users swipe their ID cards they gain access to SmartSource machines and our load sensors instantly recognise the change in stock weight and product quantity.
"This gives our customers complete control of their stock 24/7 and typically a return on investment within 12 months of the first installation."
Henry said the opportunity to forge strong links with the University of Warwick was one of the key factors in the move to the Blythe Valley Innovation Centre.
He said: "We'd hit a tipping point and needed bigger premises to expand further and the Innovation Centre is not only a high quality environment for us to operate from but also opens up access to exciting knowledge transfer schemes through the university.
"We're in talks to open up distribution of SmartSource in the US and we'll be creating new jobs to support the continued growth over the next year."
Janet Bunch, centre manager at the University of Warwick Science Park's Blythe Valley Innovation Centre, added: "It is very much exciting times for Inventor-e and we look forward to supporting Dean and his team.
"The company has developed a fantastic product and it's no surprise they are winning new business and moving into international markets.
"Inventor-e is extremely well suited to the Innovation Centre and such is the success of the company they are already looking to expand their presence here."
Source