Rural ecommerce business run by Alcester businessman set for expansion after Business Ready support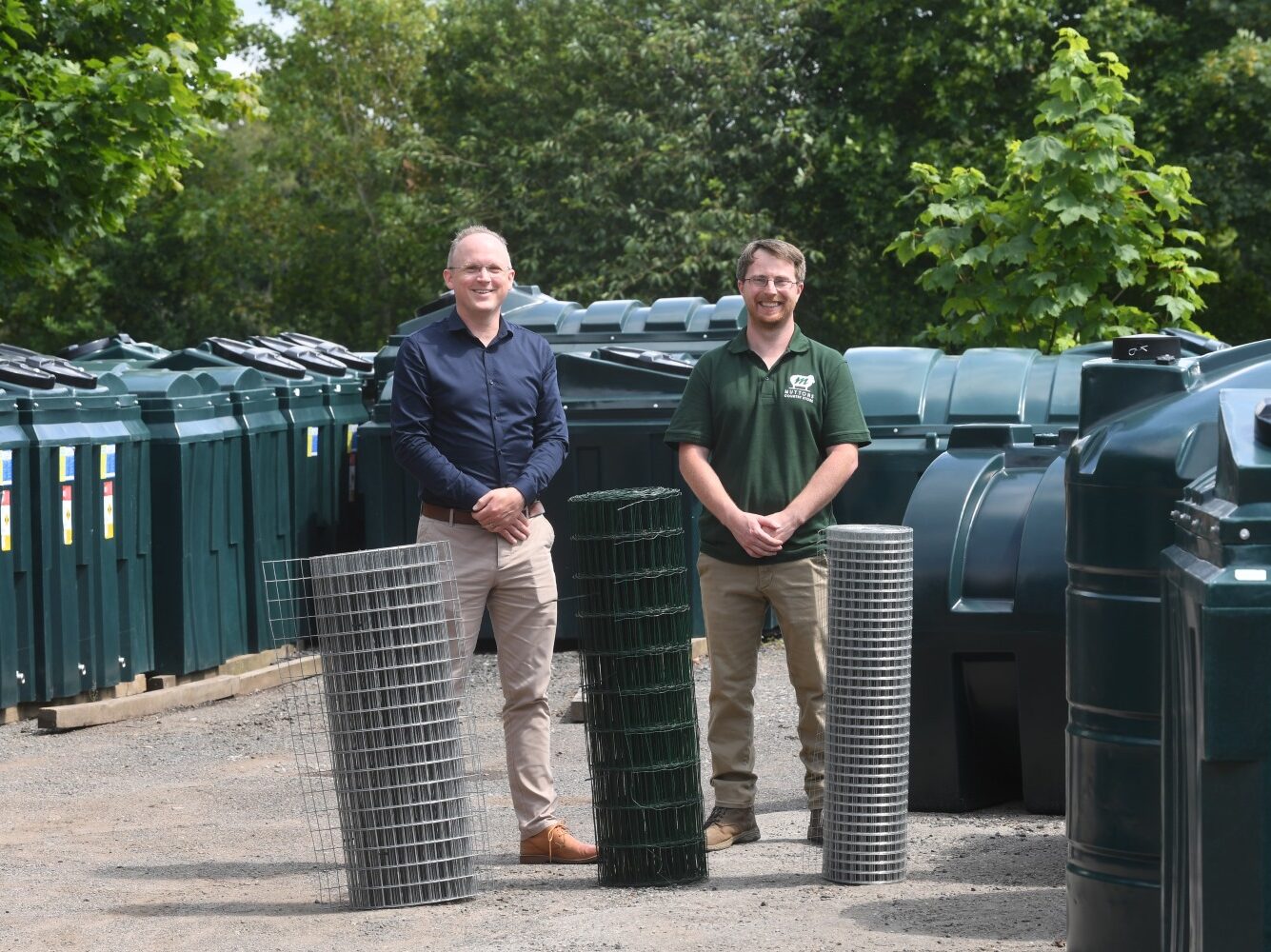 A rural ecommerce business founded by an Alcester businessman is all set for expansion after taking on its first member of staff, following support to create a clear strategy for growth.
Muttons Country Store, started by Brendan Mutton in 2018, stocks a wide variety of fencing goods for the farming industry, such as wire and electric fencing, as well as other rural items such as pest traps and horse grooming products.
Brendan, 33, had practically run the business single-handedly alongside his other venture, Quicktanks, which sells heating oil tanks for rural customers. But Muttons' rapid success then proved to be too much for one person to cope with.
He said: "Quicktanks was doing pretty well for me when I launched Muttons, but the speed at which Muttons' popularity grew was much faster than I was used to.
"Obviously it was great to see Muttons doing so well, but it all got a bit overwhelming. I found myself struggling to keep on top of everything.
"I've been self-employed since I was 17 and have always done everything by myself. Whilst I knew how to grow the sales of my business, I found that I didn't have the experience to implement the right structures to manage its growth, including hiring the right people."
After searching online, Brendan came across business support programme Business Ready and decided to get in touch.
Business Ready delivers support to expanding companies managed by the business support team at the University of Warwick Science Park, and is funded by the European Regional Development Fund and Warwickshire County Council as part of the CW Business: Start, Grow & Scale Programme.
Brendan was then contacted by business growth adviser Steve Tipson, who set up an initial meeting.
Brendan said: "The key thing that Steve helped me with was helping me decide on the direction I wanted the business to go in.
"After the growth of Muttons, I had a pot of money to invest back into the business but I was going down all sorts of different avenues in deciding what to do with it, such as branching out into new ideas.
"Steve helped me understand that my success came from e-commerce, so I should be looking to enhance that rather than start something new and spread myself too thinly.
"He also advised me on the best way to hire a new member of staff to help reduce my personal workload so I could focus on growing the business."
Muttons now has another member of staff, and is looking for more. It also has its own website where customers can buy products instead of relying on Amazon and eBay, and will soon officially launch the site as part of a clear marketing strategy.
Steve said: "When we met Brendan, it was clear he had entrepreneurial flair, but lacked the experience of growing a business.
"Knowing the right way to grow a business properly is not always clear, so we guided Brendan through the process of identifying a clear goal, and working backwards to outline the steps needed to get there.
"For Brendan, it came down to showing him that ecommerce was his strong point, and focusing on that was key to take Muttons to the next level."
Cllr Martin Watson, portfolio holder for economy with Warwickshire County Council, said: "What a terrific story.
"It absolutely encapsulates everything that we aim to with partners at the county council.  Brendan clearly had the idea, drive and flair with Muttons.
"The Business Ready team has the expertise to guide and finetune that so that Muttons has the clear pathway to development and we have access to the funding to enable them to work together.  As a county council, we see another business thrive and prosper creating more opportunities for employment among our residents and more business rates that will support the important work that we, as a county council, do."
Notes to editors
The project is receiving up to £3.6 million of funding from the England European Regional Development Fund as part of the European Structural and Investment Funds Growth Programme 2014-2020. The Department for Levelling Up, Housing and Communities (and in London the intermediate body Greater London Authority) is the Managing Authority for European Regional Development Fund. Established by the European Union, the European Regional Development Fund helps local areas stimulate their economic development by investing in projects which will support innovation, businesses, create jobs and local community regenerations.  For more information visit https://www.gov.uk/european-growth-funding.
For more information on the Business Ready programme and how to apply, please contact us at:
Phone: 024 7632 3121
Email: businessready@uwsp.co.uk
Website: www.business-ready.co.uk