Penny Robb retires from Warwick Science Park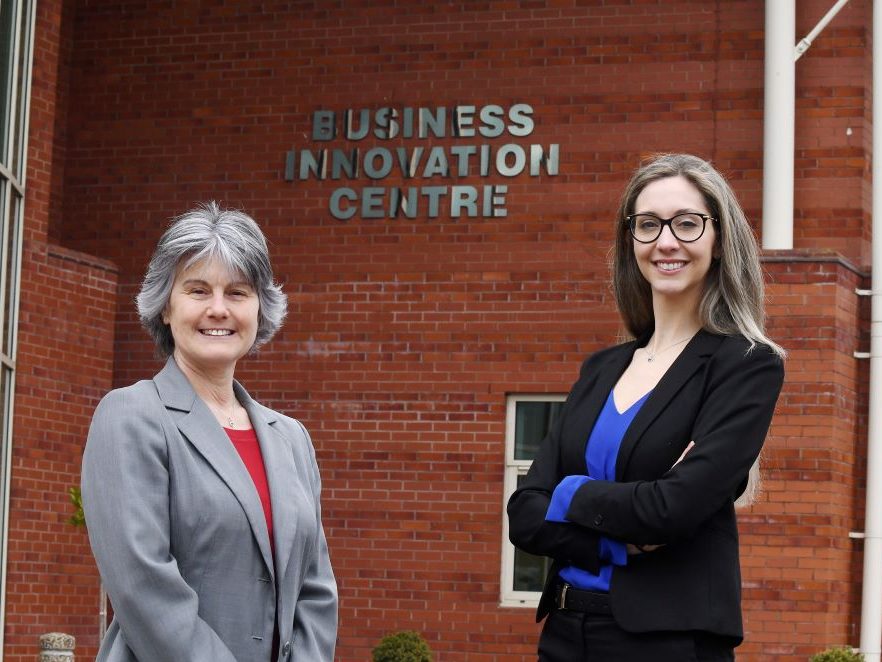 Penny Robb, centre manager at the University of Warwick Science Park's Business Innovation Centre in Binley, will soon be retiring after more than 20 years in the role. Here, she reflects on her career and how much she will miss the people and the businesses when she retires.
It's hard to believe that I will soon be leaving this role and heading off into retirement. Someone asked me recently what I planned to do – I said I'd sleep for six months!
I am looking forward to being able to spend time growing our own produce on our allotment and also getting out running more. I have a couple of half marathons coming up this year in Leicester and the Great South Run and I'll be raising money for charities, including Wishes For Kids.
I've been at the University of Warwick Science Park for nearly 23 years, firstly working on projects and then becoming manager of the Business Innovation Centre in Binley over a decade ago.
I have absolutely loved my time here. I know everyone says this, but I will really miss the people. I have made great friends with some wonderful colleagues and have also got to know our tenants really well too.
It has been amazing to see companies move here with a seed of an idea to start a business, watch them grow and really bloom.
Not only do we provide those businesses with a base, a friendly welcome, meeting space and other facilities, we are here to support them too.
The flexibility of the space has meant that part of my role has been dealing with businesses expanding within the building, which is always great to see.
Also, we have to wave goodbye to companies when they are ready to leave the Innovation Centre and move into their own headquarters. Rather than being sad to see them go, we're always proud to have done our job and given them a great start to life in business.
Of course, the past couple of years have been hugely disrupted and has meant fewer businesses on site, which has led to a few vacancies. I am delighted to say, however, that there are new tenants all set to move in and they will be in very safe hands with the new centre manager, Victoria Lynch.
So, I will always look back on my time here with great fondness and look forward to seeing more success stories emerge from the wider University of Warwick Science Park.
Not only that, I am also taking the experience and expertise I have developed here into retirement. My daughter is working for a dog grooming business and I am going to be helping the company owner on the business side.
However, I definitely don't plan on picking up any scissors – cutting dogs' hair is certainly not going to form part of my retirement!