Meet the UWSP Team – Penny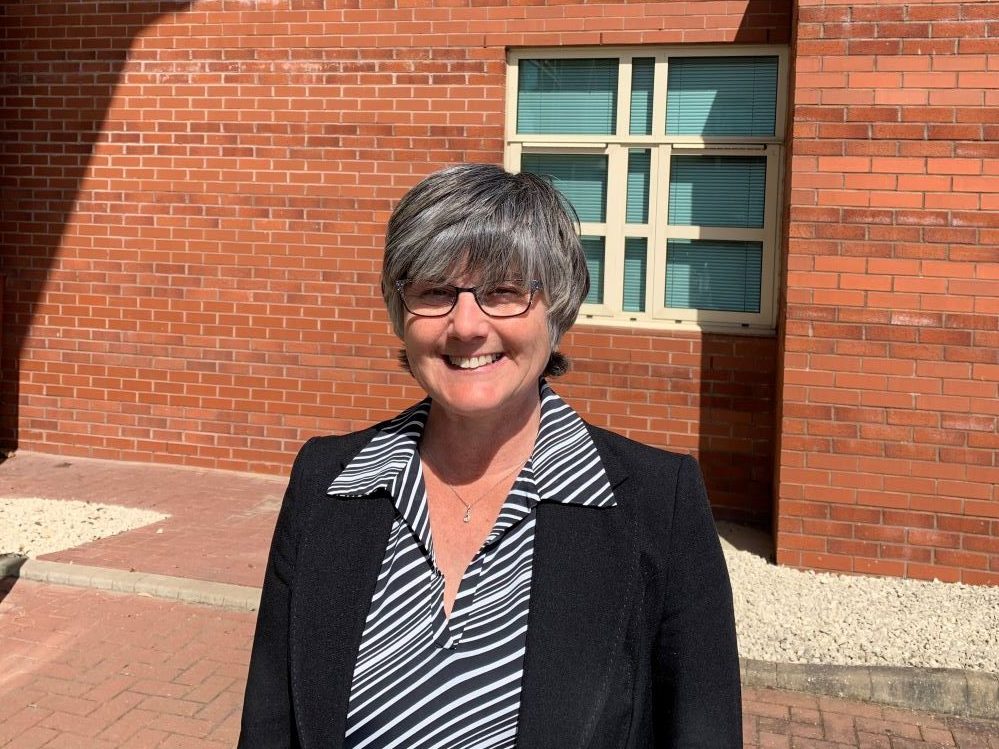 Penny Robb
Job title: Innovation Centre Manager, University of Warwick Science Park
How long have you been at UWSP?
I joined in 1999, so 22 years in June – where has that gone?
What did you do prior to joining UWSP?
I have predominately been in HE for the majority of my career. Prior to work at UWSP I was Placement Manager for the Leicester Business School (LBS) at Leicester Polytechnic, which then became De Montfort University.
This role involved sourcing 12-month business placements across a raft of sectors but with a focus on business, marketing, accounting and training linked to the students' business degree.
The landscape for placements 'shifted' with many blue chip companies scaling down their placement offerings and looking towards their 2nd and 3rd tiered suppliers as a means of working with local universities more closely.
This is where the Shell Technology Enterprise Programme (STEP) came about and this saw the introduction of SMEs working more closely with the HE sector.
The STEP programme is where my role developed for LBS and after managing the programme for several years, I received a phone call from the STEP Manager at UWSP asking if I would be interested in managing the programme for the CSW region at UWSP.
It looked like a new challenge and they were researching into placement opportunities for graduates.
Sadly, the funding for these programmes came to an end and was not renewed due to cuts – but I was given the opportunity to become Centre Manager for the Business Innovation Centre in Binley.
This role is managing one of the satellite sites as part of the UWSP but still allows me to work closely with SMEs by providing business support advice and guidance, and I am still able to work alongside my Business Support Team.
Sum up your day-to-day responsibilities:
I know everyone says this – but no two days are the same when managing an innovation centre, and this is what makes the job so attractive. We are more than just a property offering or commercial landlord, and the work – as well as the relationships we develop – is far more than that. We are a small team at BIC and have around 25 businesses within the building to manage and support.
The day-to day-role is managing my team – Caroline (Administrator) and Kat (Receptionist) and we very much work as a team to ensure the building and its tenants are provided with first-class business support and working environments for these companies to grow and develop.
My plan is always to firstly check emails and meetings for that day or week when I arrive at the office, but I am often in conversations with tenants regularly throughout the day.
That might cover all sorts of topics, such as how their weekend was, their future office expansion, sorting out lease renewals, assisting businesses with their recruitment needs and providing links with the University, dealing with some building issue or contractors on site, carrying out viewings, future tenant meetings, budget forecasting or press releases and photoshoots.
The mix of business support and property offerings at BIC makes it an ideal location for companies, and all can tap into the additional support to enable their businesses to grow and develop.
What is the favourite part of your job?
Having no two days the same and seeing companies that we work with flourish and succeed.
At BIC and across the whole of the Science Park sites we have some amazing companies. Some are just starting out, and being able to work alongside them and be part of their growth is very rewarding and a privilege.
Proudest achievement personally and for the park overall?
When I first joined BIC, Petshop Bowl had also landed in their Ignite offices, and Adam and Lexie were regular visitors to reception dropping off the subscription orders. They were growing by the week.
Initially, this wasn't the impression we wanted at BIC to see stack of dog food awaiting collection by a courier. However, we managed to work something out – as we always do – and the rest is history for Adam and Lexie.  Adam was an ex-Warwick graduate and attracted a great deal of PR which in turn was good press for UWSP and BIC.
Without wishing to sound like an 80s DJ, my one to watch is James Cousins of Geeka Media, who I refer to as my 'YouTuber' but he is so much more than this.
During one of the most economically challenging times, he moved into this first office and then took on his first employee. Then during lockdown two, he moved to a larger office and increased his staff to three.
Not bad for a 19-year-old! His business acumen, personality and synergy really is infectious, and rubs off onto many of our tenants.  He is now 'working with' Paramex, TalentTech, Bowen Bros on promoting aspects of their business via new medium technology – far too technical for me to explain but if you need details on this let me know!
One of our longest standing tenants is Paramex and what is relevant here is how they have evolved over the years.  They are predominately automotive, from concept, design and programming to recruitment and now digital.
The latter is a new venture, again created during Covid, producing podcasts with celebrities and talking about what 'drives them' in terms of their career and cars. Partnered with Andy Jaye, they are known as the DrivenChat podcasts, with the digital side of Paramex known as Paramexdigital.
Which companies are some of UWSP's biggest success stories?
Not sure if these are our biggest success stories, but in terms of success there are two I can mention, apart from the ones above, during my time at BIC so far:
Metaswitch: based at BIC – many of the employees at the BIC offices were from Ericsson who were located on Ansty Park until the company moved from there in around 2010.
They were so successful that they had to move out and find their own premises – which meant that BIC had done its job and it was time for the firm to fly the nest.
Metaswitch were acquired by Microsoft just over a year ago.
Another success story from BIC is Haemonetics Limited – formerly Datalog International and then Neoteric Technology [UK] Ltd – led by a husband and wife team Collin and Jackie Taylor.
In 2009 they were acquired by Haemonetics Ltd and later grew their operations in the UK and decided to take up their own premises in 2019.
The purpose of an innovation centre or incubator is to provide the means and infrastructure for businesses to grow and develop with the support we provide as a Science Park.
They only left us as they grew too large – a good thing – but both companies decided to say in the region which is a big plus for BIC and its shareholders.
Where do you live?
I live in northwest Leicestershire and am in the office three days a week.
What do you do away from work to relax?
Myself and my husband Graham are avid Leicester Tiger supporters and we go and watch on a regular basis, at least before the pandemic. Graham used to play for Tigers back in the day. We also where we can attend any international games.
But I don't just watch sport – I am a member of a local running club, Team Anstey Amblers & Runners and compete in both 'fun' runs and league races. I run 2-3 times a week.
I have previously completed the Great North Run and Leicester Half Marathons but now my distances are bit more limited between 6-8 miles per run, around 15 miles a week.
I attempt to walk every day, approx. 3-4 miles, with our rescue dog, Alfie who is 10 this year. We love the Peak District for walking and always visit a couple of times a year when we can.
Our family are keen skiers and snowboarders and try and get away once or twice a year. We usually head to France but have ventured into Italy, Austria and Andorra.
I have practised yoga for several years and attend classes 2-3 times a week, more recently over Zoom – hopefully not for too much longer!