Former Aldi area manager hired to manage Business Innovation Centre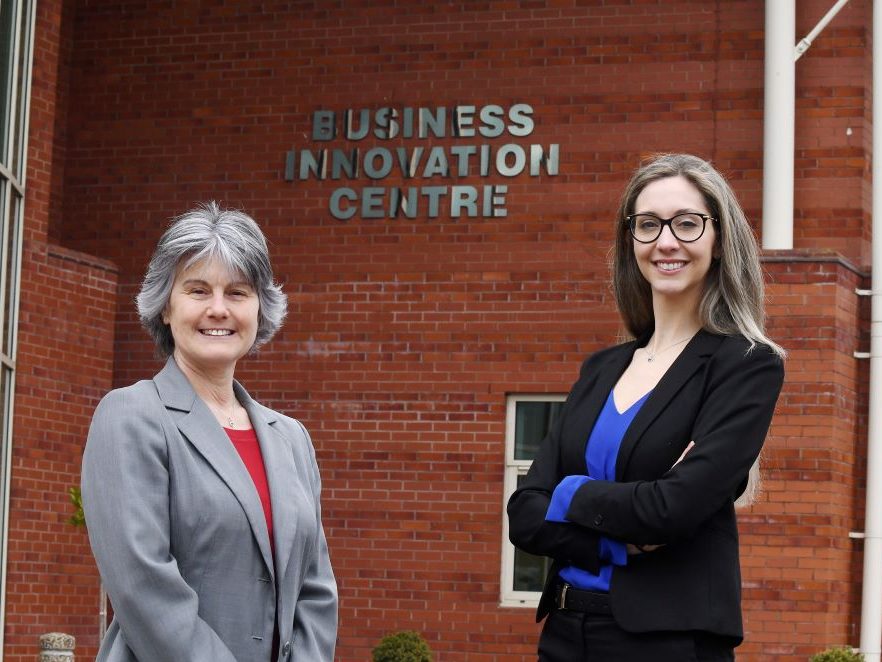 A former Aldi area manager has swapped the supermarket for science and tech after being appointed to manage an innovation centre in Coventry.
Victoria Lynch has just started her role as Centre Manager at the University of Warwick Science Park's Business Innovation Centre in Binley after more than seven years with the supermarket giants.
Victoria, from Solihull, will replace long-time centre manager Penny Robb, who will be leaving the Science Park to retire after more than 20 years with the organisation.
Victoria will be responsible for ensuring the Business Innovation Centre's tenants have the best business support and environments for them to grow and thrive, which also has a positive impact on the regional economy.
Victoria said: "I was looking for a fresh challenge and this opportunity with the Business Innovation Centre came up and I decided to go for it.
"The mix of tenants and the support the Science Park offers is a great blend and I can't wait to help the businesses here grow.
"In the very short time I've been here I have already met quite a lot of the tenants at the Innovation Centre, who have all been really friendly and welcoming and that has really helped me to settle.
"Penny has been giving me plenty of tips and advice, and centre administrator Caroline Lloyd and receptionist Alison Westwood have been absolutely brilliant in introducing me to everyone.
"I'm hopeful I can bring some of my varied experience with Aldi, which included facilities management, supply chain management and client relationships, and apply it to my work at the Business Innovation Centre.
"I'm really looking forward to meeting more of the tenants, seeing the other Science Park centres, and getting stuck into this new role.
"Penny's done an amazing job during her time here and I'm confident I can continue her great work here at the Business Innovation Centre."
Penny joined the Science Park in 1999 after a long career in higher education, and became centre manager at the Business Innovation Centre in 2012.
She said: "It is a bittersweet feeling to be leaving after such a long time with the Science Park. I'll miss everyone here, but I am confident that Victoria will do a fantastic job after I've left.
"I've got so many fond memories of the Innovation Centre and have met so many great people.
"We've had some great success stories over the years in helping companies to grow here on the site but also when they outgrow the centre and go on to move into headquarters of their own.
"I'll be keeping my eye out for more big successes coming out of the Innovation Centre over the coming years."