Coventry City Council unveils £8.1m of more funding to support local businesses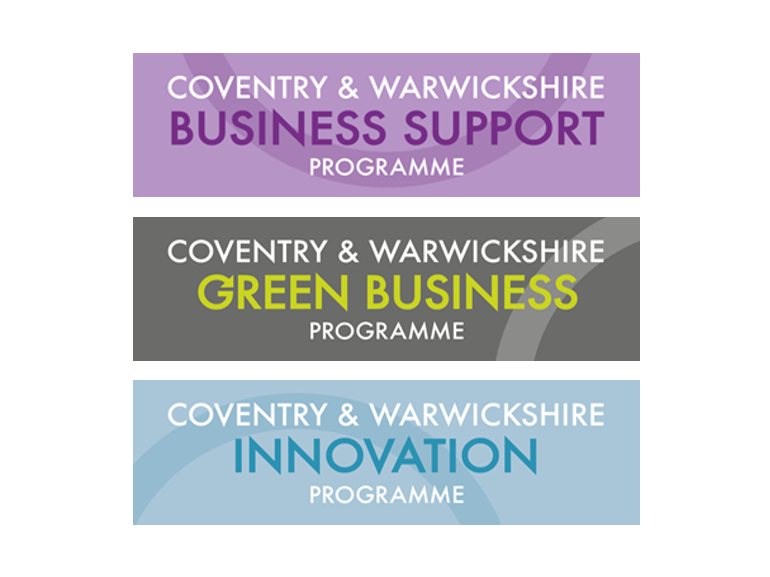 Three programmes, aimed at supporting small and medium sized business in Coventry and Warwickshire, have been extended until June 2023 and provided with additional funding.
The three programmes, entitled Business Support, Green Business and Innovation respectively, have been running since 2016 and initially were planned to run until the end of 2021. However, the Council, alongside our delivery partners for the programmes, are excited to announce that they will now run until 2023.
In addition to the programmes being extended, there will also be a further £8.1 million of funding available for qualifying businesses to apply for. This includes £5.5m of direct grant funding to SME's for activities such as helping to support start-ups and existing business across Coventry by assisting them with grant funding, improving the energy and resource efficiency of business premises, and supporting them to develop new to market products and services.
Since the programmes were launched in 2016, 390 local businesses have received grant funding totalling £9.1m.
Coventry City Council, Coventry and Warwickshire Local Enterprise Partnership (CWLEP) and other partners are responsible for the delivery of the programmes. The programmes are part funded by the European Regional Development Fund (ERDF)).
Cllr Jim O'Boyle, Cabinet Member for Jobs and Regeneration, said:
"This news could not have come at a better time. The uncertainty caused by Coronavirus is providing a challenge for businesses all over the country but it's hitting smaller local businesses particularly hard.
"Small and medium sized businesses are the lifeblood of this city's economy and it's vital we do everything we can to support them during these difficult times. By supporting them now, we'll ensure our regional economy is able to tackle this crisis and emerge from it in a strong position.
"That's why I'm so pleased that not only are these fantastic programmes continuing for another 18 months, but they have even more funding and support available for our local businesses to take advantage of.
"So small business owners, please apply and take advantage of this great opportunity."
Coventry's cabinet will be required to approve the acceptance of the funding and it will be the subject of a report in due course.
To find out more about these programmes, including how to apply, please visit the Coventry & Warwickshire Growth Hub at www.cwgrowthhub.co.uk or contact the Council's Economic Development Service at business@coventry.gov.uk
-Ends-
Notes to editors
All programmes are part funded by the European Regional Development Fund and are being delivered by CW Local Enterprise Partnership, Coventry City Council and its partners. The programmes are open to businesses with fewer than 250 employees based in Coventry and Warwickshire.
For media enquiries please contact Denise Osborne, Coventry and Warwickshire Green Business Programme, Coventry City Council denise.osborne@coventry.gov.uk  tel: 024 7697 2046