Alumni network for successful business support programme launched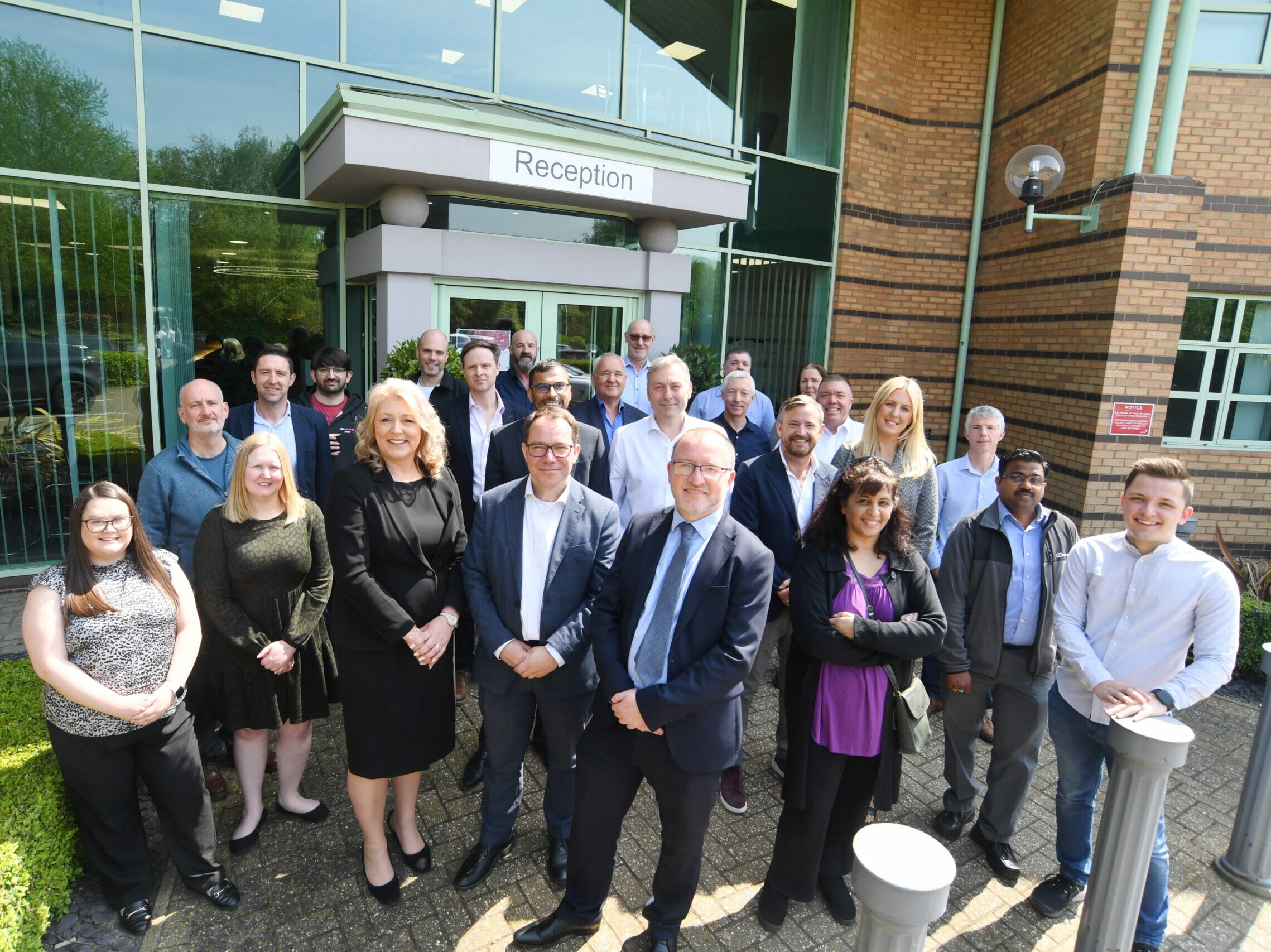 ---
---
A company that has revolutionised the measurement of complicated spaces and a successful media publishing company founded by a 12-year-old were just two of the firms to pay tribute to a business incubation programme in Coventry and Warwickshire at an event.
The University of Warwick Science Park's Ignite programme has helped more than 700 companies to establish themselves over the past 15 years, including offering everything from affordable office space to business support.
The Science Park unveiled the new Ignite Alumni Network programme at its Warwick Innovation Centre to bring together the firms it has helped over the years to share knowledge, issues and stories of their growth.
The new network – a first for Coventry and Warwickshire – will meet three times a year, including a full launch event this September.
It will give successful Ignite 'graduate' companies the opportunity to exchange ideas but also to pass on hints and tips to more recently formed businesses that are being supported by the programme.
It is hoped that it will lead to growth in the regional economy as even more firms are able to grow using the support of the network.
The Ignite Alumni Network is being supported by University of Warwick Science Park partners PLMR Advent, MB Group and Edwards Chartered Accountants.
Dirk Schafer, SME Engagement Lead at the University of Warwick Science Park, introduced the event with a series of impressive statistics on the success of the Ignite programme.
He said: "We established Ignite just over 15 years ago with the aim of helping start-ups to establish themselves and remove some of the barriers, whether that was office space or accessing support for their business.
"The success of the programme is highlighted by the businesses that have joined the new Ignite Alumni Network and the stories they have to tell.
"And that is backed up by statistical evidence too as 90 per cent of the businesses that were helped by Ignite were still going strong after five years and 69 per cent of the firms were still going from day one of the programme. That is well above the average for start-up survival.
"The idea behind the alumni network is to bring businesses together to share stories, issues, solutions, ideas and knowledge with the aim of supporting them with future growth.
"We are also looking at physical changes to the way we deliver Ignite too and will be creating new business lounges that fit in with the modern forms of hybrid working and offer spaces to collaborate and network.
"We are delighted with the interest we've received already in the network and are grateful to our supporters who offer a wealth of knowledge and expertise in communications, recruitment and finance.
"The alumni network is a great way of creating a virtuous circle of businesses who want to support one another and, also, those just starting out in order to help them grow.
"With a changing landscape of business support models, we wanted to be innovative in the way we could help companies to grow and deliver even greater economic growth for the region."
Alan Rock, of Moasure, described the support the business had received through Ignite in bringing to market a product used to measure complicated areas – particularly outdoor spaces. The company is now enjoying rapid growth and was featured in the Financial Times' fastest growing companies in Europe.
Simon Rothwell described how he was supported to get his Flexmort business off the ground. The business created an innovative, portable mortuary product that has been sold across the world and ultimately led to the firm being bought.
Nick Goodwin, of TalentTech Recruitment, and Simon Davis, of Nimbus Maps, gave a brief overview of their businesses and how Ignite had been there for them from the beginning.
Nimbus Maps, for example, has grown from two people to 55 members of staff.
James Cousins, of Geeka Media Group, explained how he had started a business as a 12-year-old and accessed Ignite support from the Business Innovation Centre in Binley as the company began to establish itself.
His company produced content seen by more than 1.5 million people in the past month alone and now works for some of the globe's tech giants including Intel, NetGear and Samsung.
Dirk added: "It was great to hear some wonderful success stories but each individual also spoke about issues they've faced over the years and some that they continue to face now. That included everything from recruitment to home-working.
"What is great about the network is that these are topics we could discuss on the day but also leave open for companies to talk to one another about and also with our partners on an ongoing basis.
"We believe it is the start of something that can be really beneficial for everyone involved."
Matt Burton, CEO of the MB Group, said: "I have personally been on the journey that the alumni have been or are currently on, having been a start-up, disruptive business in 2007 and am therefore fiercely passionate about the entrepreneurial spirit. However, I work in an industry that typically underserves this community until the scale is already achieved.
"This is why we have created NEST. Talent is one of the key drivers for enterprise value and in a world where the abnormal is the new normal, creating a future-proof talent strategy is critical to the success for both the entrepreneur and the investor. We are experts in this and entirely supportive of the needs to manage a balanced approach to spend vs ROI, which is why we have underpinned this proposition with a commercial model that rewards a future event and not the activities that all but guarantee it."
Lee Corden, PLMR Advent director, said: "We have worked with the University of Warwick Science Park for over 20 years and have seen first-hand the positive impact it has on individual businesses and on the wider region.
"The Ignite programme has helped so many businesses to get established and then go on to grow and create jobs.
"Over the years, we've worked with many of those businesses helping to tell their story and raise their media profile, and we look forward to being part of this exciting new network."
Neil Edwards, director of Edwards Chartered Accountants, said: "Edwards have worked with University of Warwick spinouts and technology clients based at the Science Park for over 20 years.
"Their innovative approach to helping and collaborating with outside organisations to help their tenants grow and reach their full potential has always been at the forefront of the accelerator industry.
"There have been many success stories and any support we can give to this endeavour is considered to be well worthwhile."
---
For more information and to be part of the Ignite Alumni Network, contact Dirk Schafer at ignite@uwsp.co.uk.