Ignite Alumni Network making strides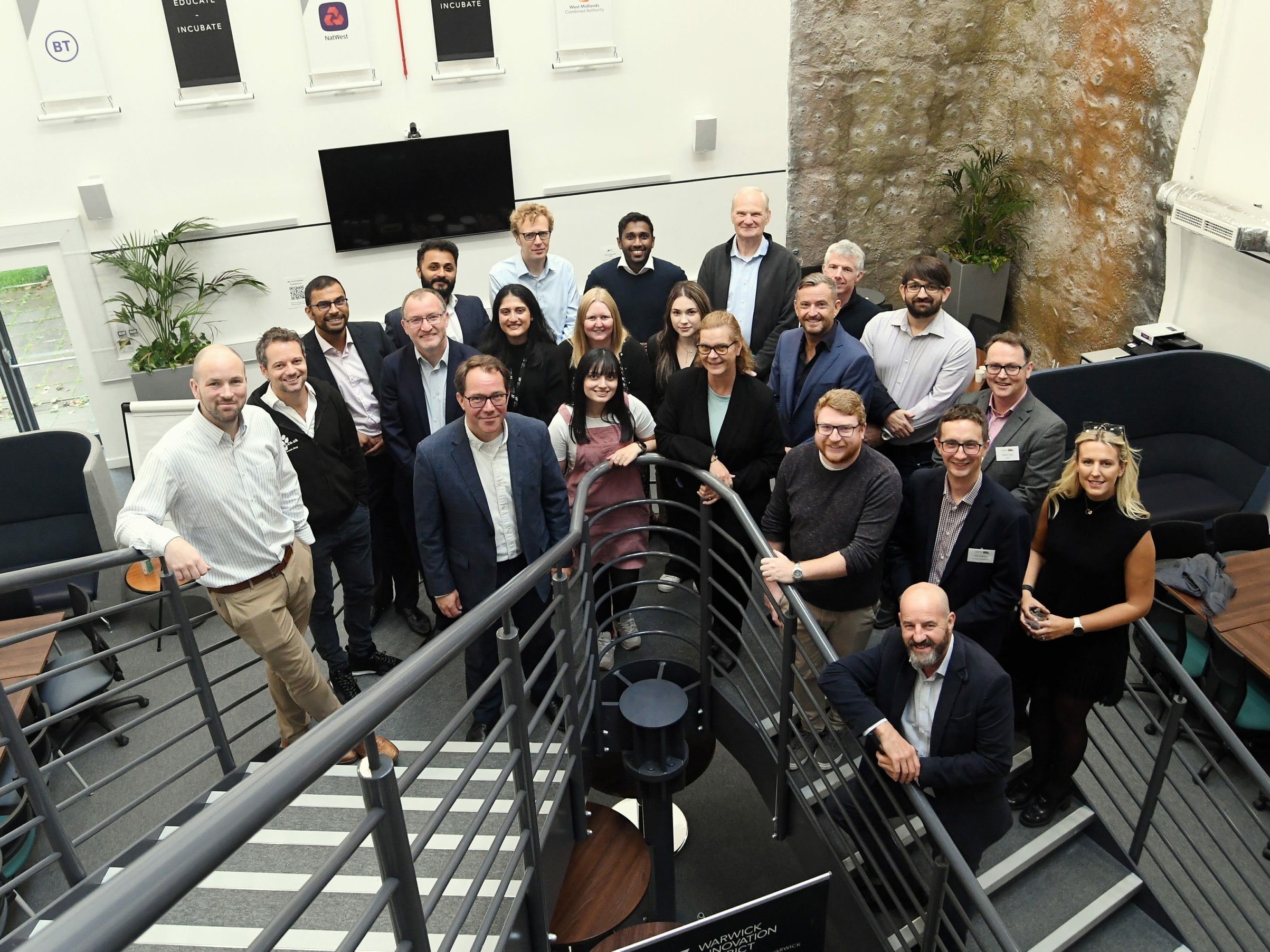 The co-founder of a Warwickshire online pet food business has explained how support when the company was first started helped to catapult it to sales of more than £25 million.
Adam Taylor, of petshop.co.uk, was speaking at the second meeting of the University of Warwick Science Park's Ignite Alumni Network at the Junction building in the Warwick Innovation District.
Adam, alongside Chris Golby of employee experience company Lumien, was asked to talk about the start-up journey of his business and the challenges that he has had to overcome with the help of Ignite support since it was established in 2012. Ignite, which is operated by the University of Warwick Science Park, offers businesses low-cost, flexible office space as well as access to specialist support to act as a catalyst for innovation and growth.
Petshop.co.uk is now based in 50,000 sq ft premises in Stratford-upon-Avon, employs 100 people and last year turned over £25 million. Sales are expected to reach £35 million in 2024.
Adam said: "I am so grateful for the help we had in those early days and, not only that, the encouragement.
"When we told people about our idea to sell pet food and treats online as a subscription service, some raised their eyebrows and said it wouldn't work.
"Dirk Schafer, from the Science Park, really believed in us and being part of Ignite really was the catalyst for success.
"And, long after we left, he's continued to support us and match us up with useful contacts and give us crucial input to help us grow."
Chris agreed: "We pivoted the business and the Ignite team were a great source of support and advice when we did that.
"It played a big part in how the business has grown and evolved and this network is a great idea in bringing people together to learn from one another as we all have an understanding of what it's like to start and grow a business."
The Ignite Alumni Network is being supported by University of Warwick Science Park partners PLMR Advent, MB Group and Edwards Chartered Accountants.
The event also heard from Matt Burton, of the MB Group, on how employee engagement is the key to maintaining and growing a happy workforce.
There was also a panel session on how to work with academics from the University of Warwick in order to support growth which was chaired by Dirk Schafer and included Chris Golby, of Lumien; Daniel Lester, of the University of Warwick; and Tim Francis, of Warwick Innovations.
Sara Ahmad, of Warwick Innovation District, said: "We were very pleased to welcome the Ignite Alumni network to the Junction building and it was great to hear from so many interesting businesses and organisations."
The event was concluded with roundtable discussions and drop-in clinics with experts from the network's sponsors.
Dirk said: "There was a real buzz in the room and we feel there is a real opportunity to grow this network, which will add to the expertise and peer-to-peer help it can offer. The skillsets of the collective Ignite Alumni and its sponsors is vast and together we can tackle any challenge or seize bigger opportunities."
For more information on the Ignite Alumni Network contact ignite@uwsp.co.uk.