The gift of giving at BVIC this Christmas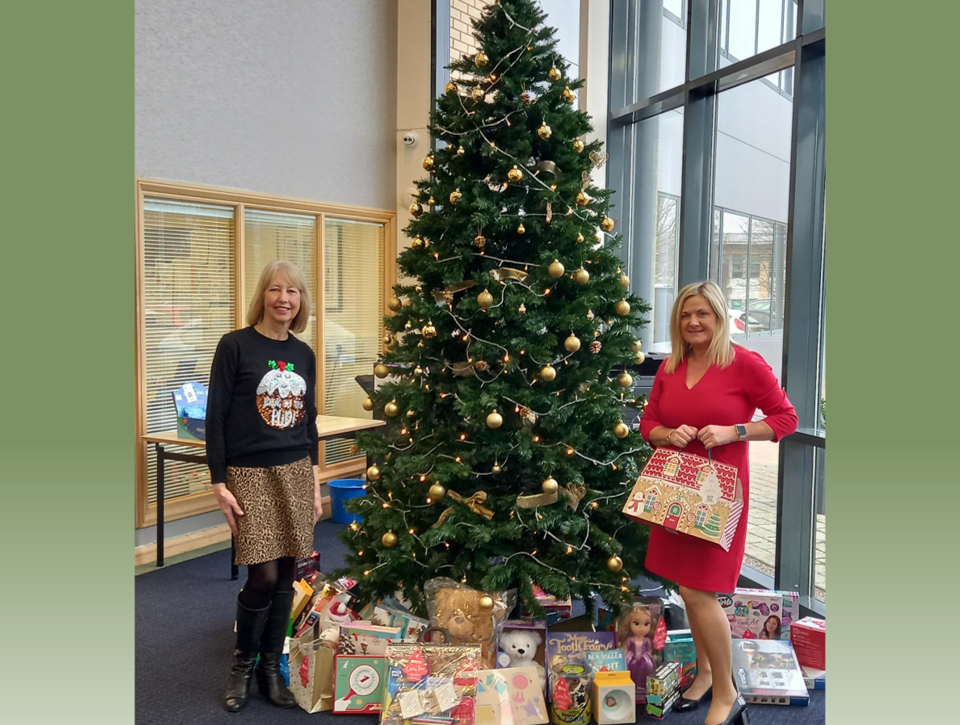 The team at Blythe Valley Innovation Centre (BVIC) have this year turned their Christmas tree into a 'giving tree' to support local charity, KidsOut.
KidsOut is a small charity based in Leighton Buzzard which supports thousands of disadvantaged children by providing them with a range of services to bring positive change into their lives.
Centre Manager Andy and the team at BVIC decorated their Christmas tree with KidsOut tags. Each of the tags represented a disadvantaged child and included the name and details of a gift they would like to receive from it.
The aim was to choose a tag, purchase the desired gift and then place the gift beneath the tree to be delivered to the child in need.
Thank you to Andy and team over at BVIC for participating in the charitable event and to KidsOut as without them these children may not otherwise receive a gift this Christmas.
More information on the KidsOut charity can be found here: Who we are – KidsOut