Launch of new funding programme for SMEs in Coventry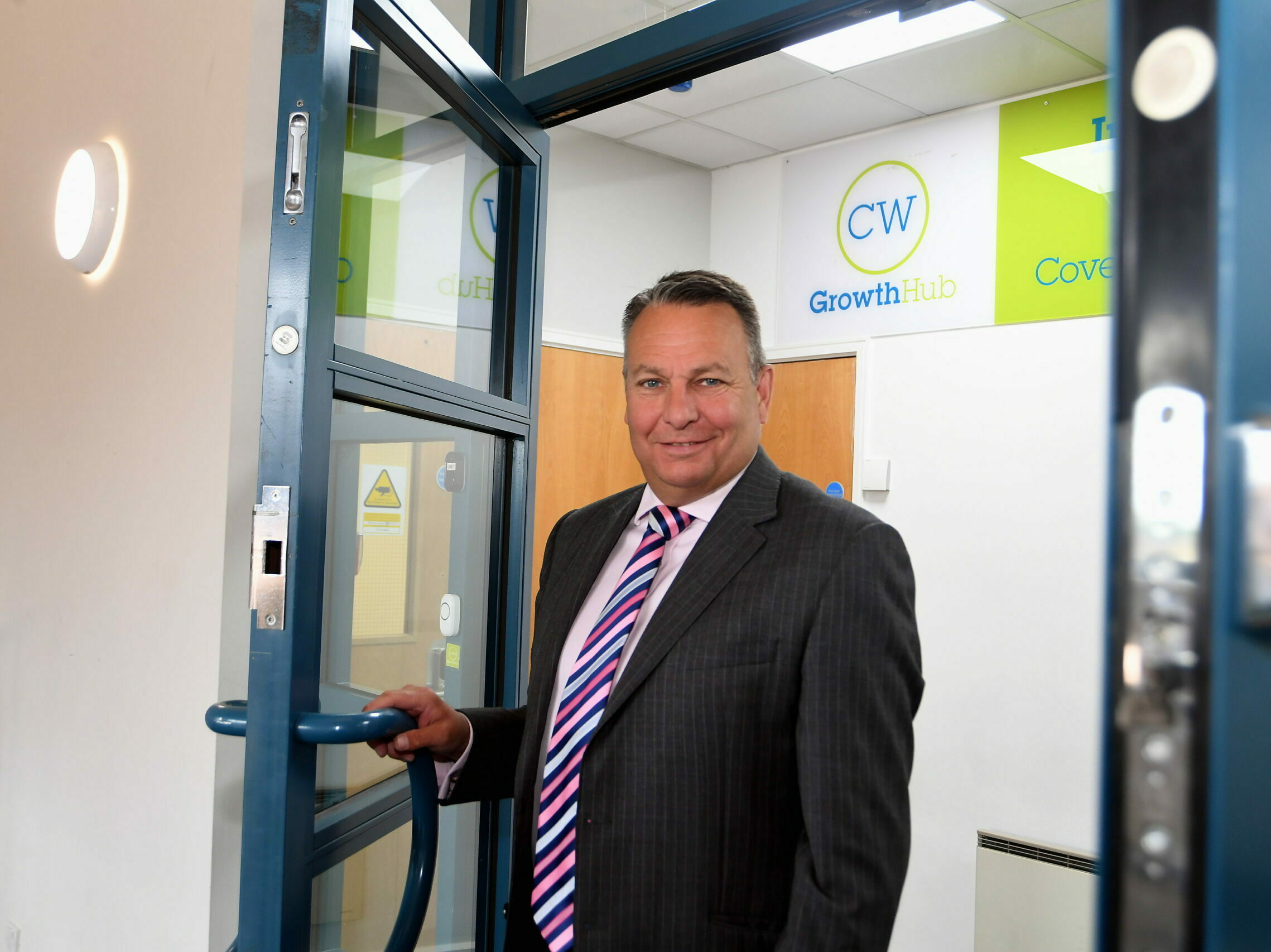 A major new funding programme to provide small and medium sized businesses in Coventry with help and support to reach their growth potential has been launched.
Coventry and Warwickshire Growth Hub will be delivering the Coventry Investment Readiness Programme – a new UK Shared Prosperity Fund programme, on behalf of Business Growth West Midlands and the West Midlands Combined Authority.
The £281,533 scheme, which will run until March 31 2025, will provide guidance and support to SMEs to help demystify the world of business finance, covering topics including debt finance, asset finance, grants, equity, crowdfunding, and angel investment.
The programme is aimed at improving the opportunities of securing external investment for start-ups, high-growth businesses in their early years and to help SMEs scale-up.
The Coventry Investment Readiness Programme will be split into two phases. The first phase is designed to help SMEs identify funding routes for their business, and the second phase will provide high intensity one-to-one expert advice with specialists and experienced investors, in order to help SMEs become investment ready.
Craig Humphrey, CEO of Coventry and Warwickshire Growth Hub, said being awarded the new Investment Readiness Programme for Coventry emphasised its expertise in a critical area to help SMEs fulfil their growth plans.
"We are delighted to have been chosen as a provider of this new programme in Coventry, which will lay the foundations for SMEs to access information and advice through free workshops and mentoring support with investment specialists," he said.
"Our experienced team at the Growth Hub have been working closely with SMEs since we began in 2014 and we have successfully supported thousands of Coventry-based businesses.
"Scaling up is the next step for many businesses but it is not always easy to know where to go for trusted advice and support.
"That is why this new programme is vital to help SMEs put their growth plans into action since not only will it create more job opportunities, it will boost the regional economy."
Paul Edwards, Head of Economic Development and Delivery at the West Midlands Combined Authority, added: "We know that securing external investment and capital is key to the success of businesses right across the West Midlands and that it is not always an easy thing for businesses to do, no matter how strong their growth plans are.
"We're delighted that Coventry and Warwickshire Growth Hub is leading on ensuring that Coventry businesses receive timely advice and support in securing the finance that will enable them to realise their growth ambitions."
To be eligible for the Coventry Investment Readiness Programme, businesses must be a small or medium sized enterprise based in Coventry.
The programme will also be available to businesses in the Black Country and Greater Birmingham and Solihull, with Oxford Innovation Advice delivering the programme in those areas.  Any businesses in those areas should contact Business Growth West Midlands for support – businessgrowthwestmidlands.org.uk
Coventry businesses are being encouraged to register for the first set of workshops, which will be a mix of virtual and in-person, and which take place in October and November, by emailing investmentreadiness@cwgrowthhub.co.uk.
This success for the Coventry and Warwickshire Growth Hub comes as the organisation goes from strength to strength, following a period of change in the Spring with the closure of CWLEP. The team has grown in recent months, with five new members of staff joining the Growth Hub.
Kat Phillips has been appointed Events and Marketing Executive to work across the Coventry Investment Readiness Programme, Made Smarter West Midlands, Coventry & Warwickshire Champions, and the Growth Hub while Sebastian Croft has joined as Made Smarter Project Support Officer.
Nina Bale is the latest Business Navigator to the team, Lucy Cross has joined Made Smarter West Midlands as the Digital Transformation Specialist for Greater Birmingham and Solihull, and Adam Norburn is now Company Secretary to replace Iain Patrick following his retirement.
Craig added: "The Growth Hub continues to be really busy dealing with the enquiries we receive asking for business support from companies in a wide range of sectors based throughout Coventry and Warwickshire.
"We are steadily growing our team to deal with all these and to build on our campaign to be still #hereforCWbusiness."