Salary: £22,000 per annum 
The chosen candidate will work at the heart of social media, editing videos for the technology-oriented YouTube channel 'GeekaWhat' from start to finish, as well as curating content for Twitter, Facebook & Instagram. The chosen candidate will also shape future content, and work on new content ideas and implementation.
(Due to the hands-on, production nature of this role, the job will be office based full-time, from day 1)
What You'll Be Doing:
Joining Geeka Media Group Ltd. as the first full time employee, working directly
with business founder & channel host James Cousins to create online content 5
days a week
Editing videos from start to finish using the Adobe Creative Cloud Suite
Shooting additional A-Roll & B-Roll clips for videos
Integrating branded partnerships and sponsorships in to videos
Contributing design and filming ideas for future content, continually iterating video segments and features
Working with multiple 4K camera angles per video
Producing multiple YouTube videos each week to a professional standard under stringent timelines
Breaking down completed video edits to create 'micro-content' for delivery to Instagram & Twitter
Genuine opportunity to work in a fun, creative and fast-paced environment
Find out more here.
To apply please send a ​portfolio​, ​cover letter & ​CV​ to ​james@geekawhat.com​, with the subject line 'Video Editor Application'.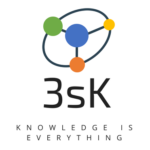 3sK are seeking an ambitious embedded systems safety engineer to support us with development and delivery of high quality products and services. You will be involved with multiple projects and often be customer facing.
The work will be varied, suiting an individual with a broad range of experiences and competencies and an ambition to continually learn and develop.
Typically, activities may include:
– designing embedded systems, deriving requirements, architecting solutions
– conducting detailed safety analyses, such as required for the development of safety critical embedded systems and software
– defining and deploying processes into our customers teams and companies which support them in developing complex safety critical systems
– reviewing work products (designs, analyses, plans etc) of customers and feedback recommendations and concerns
– innovating and developing our own technologies
– managing small projects
We cover the automotive and rail domains, and expanding into systems engineering for automation of manufacturing, distribution and warehousing.
Some of our customers have global operations, therefore there may be opportunities to travel.
Read more here.
If you are a tenant of UWSP and you would like to place a job advertisement on this site, you can do so for free by e-mailing news@uwsp.co.uk.