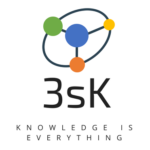 3sK are seeking an ambitious embedded systems safety engineer to support us with development and delivery of high quality products and services. You will be involved with multiple projects and often be customer facing.
The work will be varied, suiting an individual with a broad range of experiences and competencies and an ambition to continually learn and develop.
Typically, activities may include:
– designing embedded systems, deriving requirements, architecting solutions
– conducting detailed safety analyses, such as required for the development of safety critical embedded systems and software
– defining and deploying processes into our customers teams and companies which support them in developing complex safety critical systems
– reviewing work products (designs, analyses, plans etc) of customers and feedback recommendations and concerns
– innovating and developing our own technologies
– managing small projects
We cover the automotive and rail domains, and expanding into systems engineering for automation of manufacturing, distribution and warehousing.
Some of our customers have global operations, therefore there may be opportunities to travel.
Read more here.
If you are a tenant of UWSP and you would like to place a job advertisement on this site, you can do so for free by e-mailing news@uwsp.co.uk.