Leadership through Crisis and Transition Workshop
1:30pm – 4:30pm
Wednesday 17th November 2021
Warwick Innovation Centre, Gallows Hill, Warwick, CV34 6UW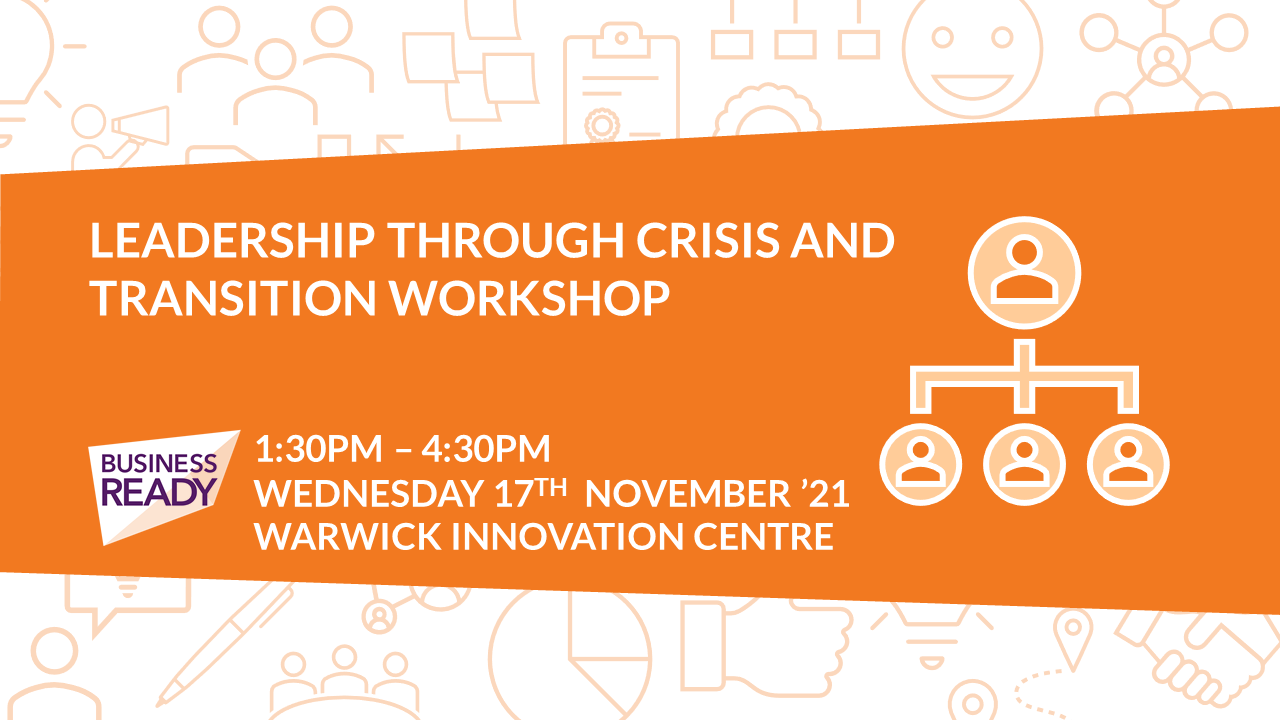 In many organisations there is a renewed focus on Leadership – what it means and how you lead people and teams – as opposed to Management, the day-to-day function of getting the job done. In practise, we all need to be effective in both roles, and it seems to be that where we focus our efforts is situational – it depends on what the organisation and people need at any given time.
This workshop is suitable for organisations of any size, and for SME leaders and owners of small, developing businesses.
---
Topic: Leadership through crisis and transition
Date: Wednesday 17th November 2021
Time: 1:30pm – 4:30pm
Location: Warwick Innovation Centre, Warwick Technology Park, Gallows Hill, CV34 6UW
Register on Eventbrite: https://www.eventbrite.co.uk/e/leadership-through-crisis-and-transition-workshop-tickets-185697585477
---
You will work with a trainer who has managed teams and led organisations in several business sectors, including hotels and education, and led an SME for the last 20 years. For 13 years he led teams of English and French trainers delivering Leadership Training and Team Development workshops for Airbus in the UK, Europe, Singapore, and China.
This workshop explores how you lead individuals and teams in challenging times. It is practical and informative, with no unnecessary theory, and provides clear strategies to follow.
---
Topics include:
How, as a leader, to manage crisis and necessary change – empowering individuals and teams to respond positively. We use a simple model to understand the process of change leadership
Creating Vision, Mission and Purpose in response to new challenges – reconfiguring the organisation with people as competitive advantage
The use of simple Coaching skills to empower teams and individuals
---
Eligibility
These workshops are delivered as part of the Business Ready programme to support tech based and knowledge intensive small businesses, with high growth potential based in the Coventry & Warwickshire LEP area.
This project is part funded by the European Regional Development Fund, forming part of the CW Business: Start, Grow and Scale Programme.