Business Support
Science Park tenant developing sensor-ble product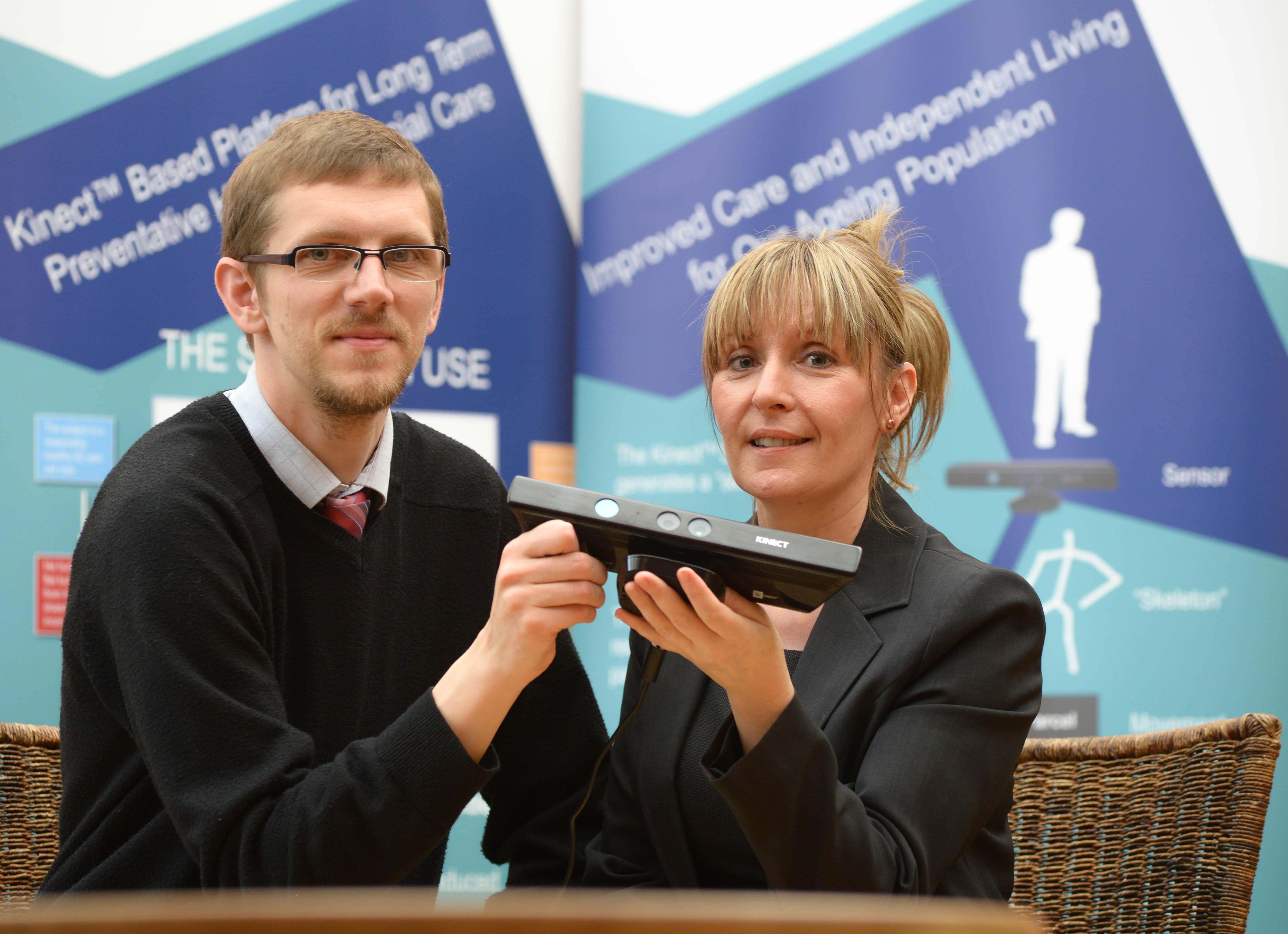 A sensor which raises the alarm if older people fall or have mobility problems is being developed by a business at the University of Warwick Science Park.
Engineering consulting company and specialists in complex simulation, EnginSoft UK, which is based at the University of Warwick's Venture Centre in Sir William Lyons Road, Coventry, is working with Cranfield University on an initiative led by the Birmingham-based charity Housing & Care 21 to develop the Microsoft Kinect sensor for long-term preventative health and social care.
The Intelligent Preventative Healthcare Solution, which is supported by the Technology Strategy Board, is fitted in a lounge and captures the usual movements of each person, meaning the software sets off a trigger in the office of nursing staff if older people fall or start walking more slowly.
This means carers can call for medical help if necessary and it is designed to help the UK's ageing population live independently for longer.
Caren Vay, of EnginSoft UK, said many elderly people want to maintain their independence and don't want to feel they can't look after themselves either at home or in a care home.
"The Microsoft Kinect sensor – which is similar to technology used by an Xbox – captures a 'skeleton' which represents the motion of each person's limbs to give a record of movement every day which means the data can identify significant incidents and long-term trends," she said.
"The monitoring software identifies specific activities which it has been trained to detect so alerts are raised if someone falls or changes their walking speeds over time which can signify a potential health problem.
"It is possible to have multiple sensors but they are generally fitted in a living room since it can detect if people are moving about enough or if they are walking to other rooms because if someone is not going to the kitchen for a drink on a regular basis then they may become dehydrated."
Karen Aston, manager at the Venture Centre, said: "The company also has offices in France, Germany, Italy and Sweden and it underlines the standard of the facilities at the University of Warwick Science Park that they have chosen the Venture Centre as their UK base.